Charlie Ergen explains why he's merging Dish Network and EchoStar
Charlie Ergen explains why he's merging Dish Network and EchoStar
'We've invested in the future,' said Charlie Ergen, who is the chairman of the board of both Dish Network and EchoStar. He's now trying to merge the companies into one entity.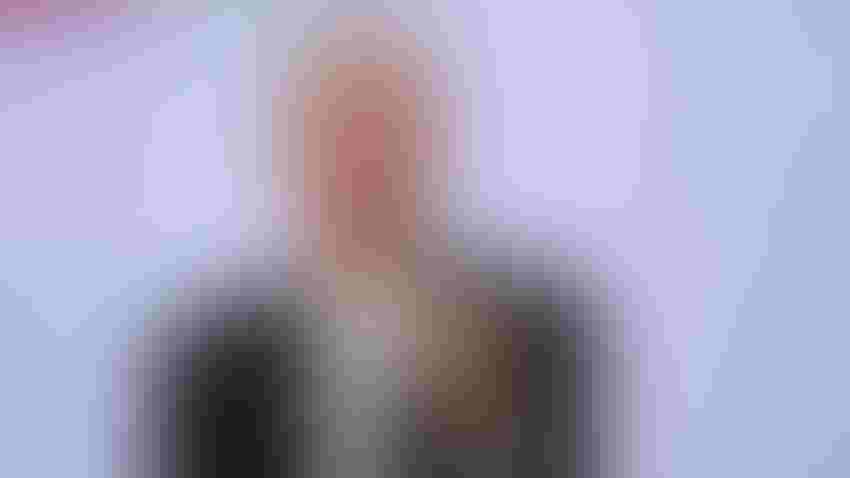 Ergen
(Source: Reuters/Alamy Stock Photo)
"We've invested in the future," said Charlie Ergen, who is the chairman of the board of both Dish Network and EchoStar. "And we've invested in the future in a big way. You can't not pay attention to the future."
That, according to Ergen, is why he's working to combine Dish and EchoStar into one company in an all-stock transaction officially announced Tuesday.
During a conference call to explain the deal, Ergen said Dish and EchoStar are investing in a future that will ultimately combine terrestrial and satellite-based cloud-native 5G networks. "If we can execute, and I think we will, then we're going to be rewarded for that," he said.
And Ergen took an oblique jab at his bigger rivals like AT&T and Verizon. He suggested that such companies are not investing in the future like he is.
"Take the fixed-line telephone business; that's great that you can pay a dividend and do that, but you're not ready for the future," he said. AT&T, for example, recently confirmed it would pay out another quarterly dividend. "Investors have to make their choices about which company they want to invest in. I've chosen personally to invest in this company and invest in the future."
Mixed opinions
But some analysts argued that Ergen's plan to merge Dish with EchoStar – a transaction he hopes to close by the fourth quarter – is more about cash than strategy.
"The transaction is predominantly about Dish getting access to the $1.7 billion of cash at EchoStar," wrote the financial analysts at New Street Research in a note to investors Tuesday after Dish's announcement. Indeed, Dish has paused its 5G network buildout amid a hunt for more funding.
The New Street analysts continued: "Strategic synergies will require some imagination. We have invested some effort into thinking about integrated satellite and terrestrial services. A combined Dish / EchoStar may be better positioned to pursue the opportunity, though it would likely require new satellites... The market for these services is only just starting to come into view. Material revenues are likely years away."
Other analysts offered a more dour outlook. Dish's merger "is all about access to EchoStar's balance sheet," wrote the financial analysts at MoffettNathanson. "But it's not enough."
The MoffettNathanson analysts wrote in a note to investors that Dish continues to struggle in the wireless and pay-TV industries. Indeed, Dish said it lost 188,000 mobile customers and 294,000 pay-TV customers in its second quarter.
But others argued the deal to combine Dish and EchoStar makes sense. "Should be [a] win/win deal," wrote the financial analysts at Raymond James in a note to investors.
The deal
Rumors of a merger between Dish and EchoStar first arose in July. Now, the companies are moving forward with a transaction that would give Dish shareholders 69 percent of the combined company and EchoStar shareholders the remaining 31 percent, according to the Wall Street Journal. The New Street analysts pointed out that Ergen would end up with 54 percent of the combined company.
EchoStar's new CEO, Hamid Akhavan, will be the president and CEO of the combined company. That's a surprise considering Ergen has often favored his core group of Dish veterans with leadership positions in recent years.
Erik Carlson, the current president and CEO of Dish, will leave the company after the deal closes. He would be the latest top Dish executive to leave the company.
John Swieringa – currently the head of Dish's wireless business – would be president, technology and COO of the combined company.
Ergen's merger of Dish and EchoStar brings the two companies back together after years apart. Ergen co-founded EchoStar as a satellite-television equipment distributor in 1980. The company then changed its name to Dish Network and spun off its technology arm as EchoStar in 2008.
The satellites
The proposed merger between Dish and EchoStar comes just weeks after EchoStar cheered the successful launch of its Jupiter 3 satellite. That launch promises to add a significant amount of capacity to EchoStar's satellite network. EchoStar counted 1.1 million Hughes satellite Internet subscribers at the end of the second quarter.
EchoStar's satellite launch is also noteworthy considering EchoStar rival Viasat is struggling with a new satellite that may never recover from technical troubles.
But EchoStar also owns valuable S-band spectrum licenses in the 2GHz range that could be eventually integrated into terrestrial 5G networks. Already the iPhone 14 sports technology that allows it to connect to Globalstar's satellites, and a number of other companies are pursuing similar "direct-to-device" (D2D) offerings.
EchoStar, for its part, has discussed plans to build 28 low-Earth orbit (LEO) satellites to put its S-band spectrum into action for D2D services.
"In time, we'll disclose more information on that," Akhavan, EchoStar's current CEO, said Tuesday in response to questions about the company's D2D plans following a merger with Dish. He said EchoStar would consider launching a LEO constellation for D2D services after it inks partnerships and funding to support the offering.
"We have it all together in a unique way that no one else does," Ergen added, arguing that Dish and EchoStar can use their respective spectrum holdings to offer seamless terrestrial/satellite services. But he suggested those offerings wouldn't hit the market for at least several more years.
The private wireless opportunity
Another element in the merger between Dish and EchoStar would be the companies' ability to sell private wireless networking services across terrestrial and satellite connections. Indeed, company officials pointed to the private wireless 5G network the companies recently launched at the Naval Air Station on Whidbey Island, a major naval operation in the Pacific Northwest, as an example of what they may do in the future.
"This was a showcase for the government," explained Akhavan. He said the Whidbey Island network would stand as a "foundation" for future government and enterprise deployments, including potentially utility companies.
"We know that market is nascent, but no one is better positioned than Dish and Echostar," he added. "This is a big area of opportunity for us."
Akhavan's comments are noteworthy considering two other players in the private wireless networking space – Globalstar and Anterix – have recently reported troubles growing their own businesses. Satellite operator Globalstar owns Band 53 spectrum that it hopes to use for private wireless networking services, while Anterix owns 900MHz spectrum that it's currently selling to US utility companies.
"I want to acknowledge that the frustration of investors with the cautious pace of the utility sector and our lagging stock price is not lost on us. We share in these frustrations," said Anterix CEO Robert Schwartz of his company's performance in the second quarter, according to Seeking Alpha. Anterix has inked several major agreements, but is not moving as quickly in signing up new utility customers as it had expected.
Analysts have noted the sluggish pace of the private wireless networking industry in recent months, but continue to predict it will eventually grow and mature.
The capex
One new element in Dish's announcement with EchoStar involved the company's planned capital expenses (capex) for its terrestrial 5G network. In the companies' merger presentation, they suggested a combined Dish and EchoStar would spend $2 billion on capex between 2024 and 2025. Company officials said that figure would be mostly devoted to Dish's 5G network since EchoStar has already launched Jupiter 3.
The $2 billion figure sparked a number of questions from analysts on the companies' investor call. That's because Dish officials have long said that they expect to spend a total of $10 billion to launch a nationwide 5G network. So far, Dish has spent around $6 billion. Meaning, Dish might spend just $8 billion – rather than $10 billion – to reach its 2025 5G coverage targets.
"I still internally work with that $10 billion number," Ergen said in response to questions about the figures. "We just have more flexibility than people think."
He added: "We have other opportunities to increase our financial flexibility."
But Ergen didn't provide specifics, nor did he say exactly how much Dish might spend in capex as it pursues nationwide 5G coverage.
The issue is noteworthy considering 5G equipment suppliers have reported a widespread slowdown in demand among network operators. If Dish does end up spending just $8 billion rather than $10 billion, that could represent a further pullback in operator spending overall.
The wireless business
As part of its announcement with EchoStar, Dish released some of its second quarter results. The company showed continued losses in its mobile business.
Dish reported it lost 188,000 more mobile customers in the second quarter, slightly less than the 210,000 it lost in the year-ago quarter. Dish ended the period with 7.73 million retail wireless subscribers. The company also said it spent $802 million in capex on its wireless business, more than most analysts had expected.
But Swieringa, Dish's wireless chief, said the company continues to work to refine its wireless offerings. "I think you'll see us being very competitive in the market," he said.
Swieringa also addressed questions about Dish's new agreement with Amazon for Boost Infinite. "It's a bit different than a normal retail relationship," he said, explaining that it's in part based on the success of Boost Infinite sales. If those sales increase, the relationship might expand. But Swieringa didn't provide any more details.
Dish officials also addressed questions about the company's option to purchase roughly $3.5 billion worth of 600MHz spectrum from T-Mobile. Ergen said the companies remain in discussion about that transaction. He also rejected the idea that there is a deadline for those negotiations. "I think as long as the parties are negotiating I think things will remain open," he said.
Finally, Dish officials left open the possibility that the company would follow the likes of T-Mobile and Verizon into the market for fixed wireless access (FWA) services. "Fixed wireless is on the development roadmap," Swieringa said, but didn't provide details.
And Ergen again argued that Dish's 12GHz holdings would make sense for FWA.
Related posts:

— Mike Dano, Editorial Director, 5G & Mobile Strategies, Light Reading | @mikeddano
Subscribe and receive the latest news from the industry.
Join 62,000+ members. Yes it's completely free.
You May Also Like
---