 Canadian telecom operator Rogers announced new partnerships with two of the leading direct-to-device (D2D) satellite operators. The deals, the latest in the race to connect regular smartphones to satellites, help to shine a light on how 5G network operators might pursue the sector.
"Rogers is proud to work with SpaceX to expand wireless coverage across all of Canada, from coast to coast, to keep Canadians connected and safe," said Rogers CEO Tony Staffieri in a release touting his company's new agreement with SpaceX. "In the future, these investments will deliver wireless connectivity, including access to 911, to even the most remote areas."
Staffieri offered an almost identical statement in Rogers' separate release announcing a similar agreement with Lynk Global.
But details for both deals were sparse. Rogers' announcement with SpaceX touted an "agreement" between the companies, but no deployment timeline. The operator's press release with Lynk described the companies as "partners," included a mention of tests and indicated that commercial services might start in 2024.
Figure 1: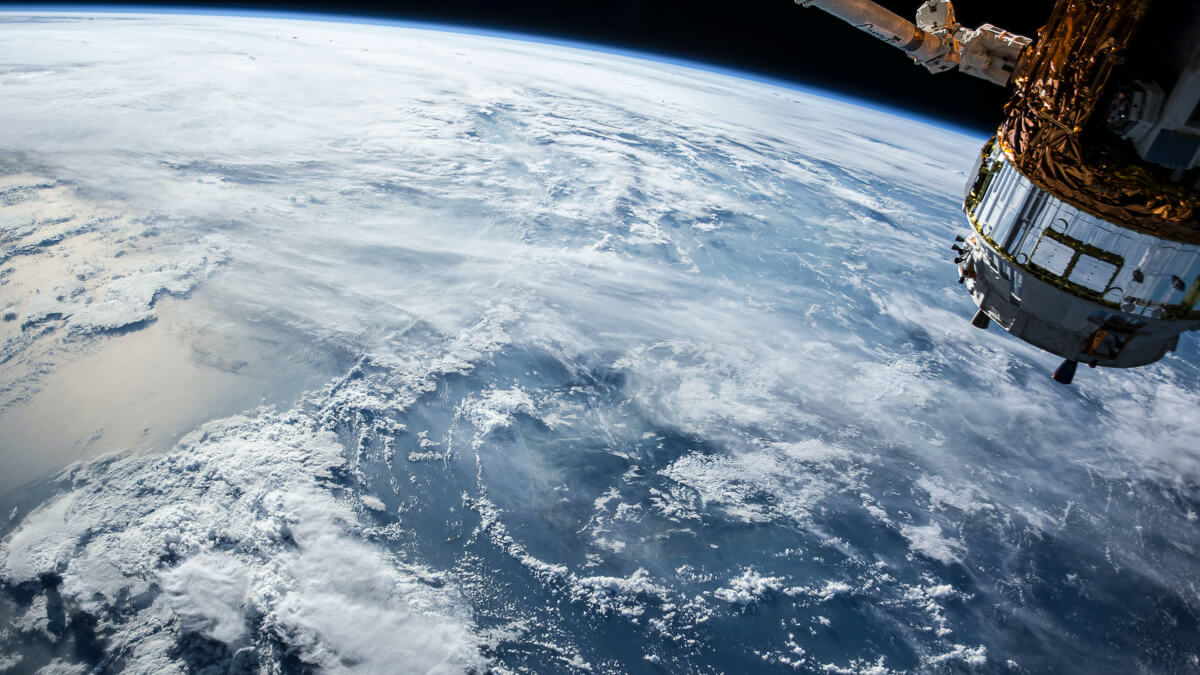 (Source: NASA)
In response to questions from Light Reading, a Rogers representative confirmed the company is looking to work with different partners "to enhance wireless connectivity in areas unserved by terrestrial wireless networks."
Basically, Rogers is hedging its bets in the hopes that at least one of the partnerships will be successful. And if both succeed, that's just fine because SpaceX and Lynk are planning to use slightly different spectrum bands for their Rogers services. That means both will be able to connect their satellites to Rogers' customers without stepping on each other's toes.
Rogers is clearly hoping to capitalize on its recent purchase of rival Shaw in Canada. For example, just days after that deal closed, Rogers said it would purchase the wireless network in Toronto's subway system.
Spectral advantages
SpaceX and Lynk are two of the three satellite companies promising to support D2D services in terrestrial operators' existing spectrum holdings. That approach promises to supply satellite connections to millions of smartphone customers through their existing phones – meaning, no new device is necessary.
However, the strategy also requires spectrum regulators to approve a novel use of spectrum that's primarily intended for terrestrial uses. That approval isn't guaranteed (but it is under discussion at the FCC in the US).
Nonetheless, the technology is drawing plenty of interest. The other big player in the sector is AST SpaceMobile, which recently made a successful voice call from its BlueWalker 3 satellite using AT&T's spectrum holdings.
But AST SpaceMobile investors appear mostly unimpressed. The company's shares are down roughly 40% over the past 12 months.
The D2D approach championed by SpaceX, Lynk and AST SpaceMobile is different from the one pioneered by Apple and Globalstar. The satellite-calling feature on Apple's new iPhone 14 runs through Globalstar's dedicated satellite spectrum and therefore does not require any further approvals from regulators – though it does require a new iPhone 14 that supports Globalstar's spectrum. It also doesn't cost iPhone users anything extra to use, at least for two years. Apple hasn't said what might happen after that.
The global smartphone industry is looking to respond to Apple's efforts (and to offer reasons for customers to buy new phones). Already UK-based Android smartphone maker Bullitt is charging around $5 per month for satellite-based messaging on its new phones, via technology developed by startup Skylo with chips from MediaTek and satellites operated by Inmarsat. Other smartphone makers – including Honor, Motorola, Nothing, Oppo, Vivo and Xiaomi – are poised to offer similar phones via Qualcomm's deal with satellite operator Iridium.
Like Globalstar, Iridium already owns satellite spectrum that can be used for D2D services without additional approvals from regulators. And though Qualcomm and Iridium officials have declined to discuss the business models they can support, it's possible that Android phone makers that sign on to their D2D initiative will charge a monthly fee for users to send and receive messages outside of their cellular operator's terrestrial coverage area. Or, like Apple, they might recoup such service expenses by selling more expensive phones.
Operator strategies
But what does all this mean for 5G network operators like Rogers? The operator is clearly hoping to gain a leg up on rivals with the promise of satellite options across Canada's wide swathes of wilderness.
T-Mobile has offered perhaps the clearest look so far at a possible business model for terrestrial cellular operators hoping to get into the D2D game. During the company's media event with SpaceX last year, T-Mobile officials suggested the operator would include satellite connections in its premium service plans. SpaceX's forthcoming next-generation satellites are intended to support T-Mobile's spectrum when they pass over the US, and Rogers' spectrum when they're pointed at Canada.
T-Mobile's D2D pricing plans mostly dovetail with the broad 5G strategies of most US wireless network operators. For years now, they've been packing their most expensive unlimited plans with digital goodies and services, whether that's a free year of Disney+, free calling across Latin America, or faster 5G connections. Indeed, T-Mobile recently debuted new, more expensive Go5G unlimited plans that promise to provide customers with even more data options than its existing Magenta-branded plans.
Thus, it's likely that D2D services could well be reserved for operators' premium offerings in a bid to get customers to "step up" to more expensive – and more lucrative – service plans.
As for other big US operators, AT&T has made clear its interest in using AST SpaceMobile's satellites to offer connections to its FirstNet public safety customers. It hasn't discussed pricing. Verizon, meantime, has an agreement with Amazon for that company's planned low-Earth orbit (LEO) satellite constellation. But Amazon hasn't yet said anything about adding D2D capabilities to its LEO satellites in the way that SpaceX is planning.
Multiple options
To be clear, there are a variety of models that 5G operators could pursue in the D2D space. For example, in its early IPO filings in 2020, AST SpaceMobile suggested that some operators might sell D2D "day passes" that would allow customers to sign up for satellite services when they might be traveling outside of their terrestrial cellular coverage areas.
At that time, AST SpaceMobile said it expected to sign up 9 million customers to its service by the end of 2023, predicting that each of those customers would generate average monthly revenues for SpaceMobile of around $1 via a 50/50 revenue split between the company and its carrier partners. However, AST SpaceMobile has since delayed those expectations as it works to raise the funds it needs to finish testing and launch more satellites.
Rogers officials aren't yet speculating how the company might charge for its D2D services. Indeed, there appears to be a chance that the company might use the service to curry favor with the regulators who approved its transaction with Shaw.
"When complete, this added and innovative [D2D] approach to bring services to the hardest to reach areas of our province will increase the safety of people and first responders in BC and throughout Canada," said Lisa Beare, the Minister of Citizens' Services for the Canadian government, in Rogers' press release with Lynk.
Related posts:

— Mike Dano, Editorial Director, 5G & Mobile Strategies, Light Reading | @mikeddano
Subscribe and receive the latest news from the industry.
Join 62,000+ members. Yes it's completely free.
You May Also Like
---