What they're saying about 5G capex in 2023 and 2024
What they're saying about 5G capex in 2023 and 2024
'The recent pullback was more abrupt than our initial expectations,' said Rod Smith, the CFO for cell tower giant American Tower. Other executives made similar comments on 5G network spending.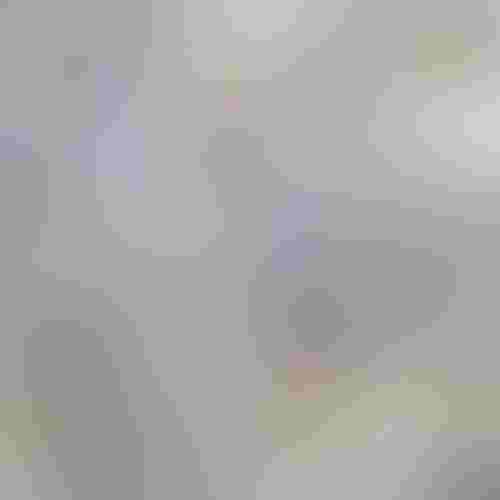 Telecom executives have been discussing the possibility of a slowdown in spending on 5G networks for months now. But the scope of that decline is now becoming much more clear.
"The recent pullback was more abrupt than our initial expectations," said Rod Smith, the CFO for cell tower giant American Tower, during his company's quarterly conference call last week, according to Seeking Alpha. Smith was discussing the reduction in US operator spending on 5G, a situation that is now cutting $40 million out of American Tower's margin expectations.
"The initial burst of 5G activity has slowed down," agreed the financial analysts at Raymond James in a note to investors following the release of American Tower's earnings.
American Tower isn't alone.
"We did see a change relative to what we previously expected," agreed Crown Castle CEO Jay Brown during his own company's conference call. Crown Castle subsequently said it would cut 750 jobs as a result.
5G equipment vendors are seeing similar trends. "We see some recovery in the second half of the year but it will be slower than previously expected," Nokia CEO Pekka Lundmark said earlier this month during his company's quarterly conference call, in response to a question about the company's sales in North America. His comments were transcribed by Seeking Alpha.
Ericsson's CEO, Borje Ekholm, is experiencing similar trends: "We see the buildout pace being moderated," he said of the North American market, according to Seeking Alpha.
What the operators are saying
AT&T's CFO confirmed the operator is slowing its network spending. "We expect to move past peak capital investment levels as we exit the year," said Pascal Desroches during AT&T's quarterly conference call, according to Seeking Alpha.
Specifically, he said AT&T's overall capital expenses (capex) would be $1 billion lower in the second half of 2023 when compared with the first half of this year.
"This implies full year capex of ~$23.7 billion, which management believes is consistent with their prior full year 2023 capex guidance of '~$24 billion, near consistent with 2022 levels' and includes vendor financing payments," wrote the financial analysts at Raymond James in their assessment of AT&T's second quarter results, citing prior AT&T guidance.
"Although management declined to guide its 2024 outlook, it has suggested that it expects capital investments to come down as it progresses past the peak of its 5G investment and deployments. We believe the trends present largely known CY23 [calendar year 2023] headwinds for direct 5G plays CommScope, Ericsson and Nokia. Opportunities from FWA [fixed wireless access] might provide modest offsets and validate Cambium's business. AT&T's focus on meeting its FCF [free cash flow] targets challenge all of its exposed suppliers, which also include Ciena, Infinera and Juniper," said Raymond James.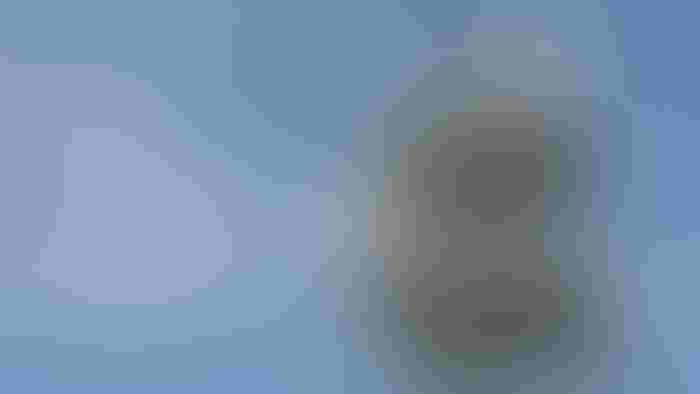 (Source: Pixabay)
Other 5G providers in the US offered similar commentary. "We expect capex to taper in Q3 and then further in Q4," agreed T-Mobile's CFO Peter Osvaldik during his company's quarterly conference call last week, according to Seeking Alpha. He said T-Mobile's capex for 2023 would total just under $10 billion.
"We continue to expect 2023 capital spending to be within our guidance of $18.25 billion to $19.25 billion. Our peak capital spend is behind us, and we are now at a business-as-usual run rate for capex, which we expect will continue into 2024," explained Verizon CFO Tony Skiadas during his company's quarterly conference call last week, according to Seeking Alpha.
Some analysts cheered the moves. "After years of underperformance, perhaps the best argument for Verizon equity is that expectations are very low. They are coming into a phase where capex will fall now that they've largely completed their 5G network augmentation. Higher free cash flow will flatter valuations, but it will also, more importantly, lead to de-levering first, and potentially even to share repurchases down the road," speculated the financial analysts at MoffettNathanson in a note to investors following the release of Verizon's earnings.
Most executives declined to speculate on their 5G network-spending plans for 2024 and beyond.
The context
Broadly, AT&T, Verizon, T-Mobile and Dish Network are finishing their initial 5G network buildouts, and are now looking to reduce their spending in order to shore up their finances amid a slowdown in growth and tightening competition.
Specifically, T-Mobile hopes to cover around 300 million people with its 2.5GHz midband network by the end of this year. Afterward, it plans to invest in its network only in locations where such investments are necessary. Similarly, Verizon and AT&T are putting the finishing touches on their midband C-band 5G networks, and will slow spending after doing so.
As for Dish, it managed to meet a federal deadline to cover 70% of the US population with 5G in June. As a result, the company said it would pause its spending until next year at the earliest.
Regardless, some officials expect 5G investments to continue in the months and years to come, albeit not necessarily at the eye-watering levels operators maintained in the early days of 5G. After all, that's what happened during the 4G era.
"Moderation in carrier spend following the recent historic levels of activity we've seen in the industry isn't unexpected and is consistent with past network generation investment cycles," explained Smith, the American Tower CFO.
"The cycles typically progress as there's a coverage cycle. It's what we've seen in past cycles, including 3G and 4G. It's an initial multiyear period of elevated coverage capex, and it's tied to new G spectrum aimed at upgrading the existing infrastructure," said American Tower's CEO, Tom Bartlett. "And then later in the cycle, it will fill back into a capacity stage where we'll start to see more densification going on."
He continued: "So I'm hopeful that our investor base doesn't get spooked by the fact that this is a pullback. It's very consistent. The cadence is really spot on with what we've seen with other technologies."
Related posts:

— Mike Dano, Editorial Director, 5G & Mobile Strategies, Light Reading | @mikeddano
Subscribe and receive the latest news from the industry.
Join 62,000+ members. Yes it's completely free.
You May Also Like
---