 The Internet of Things is a bit of an enigma.
On one hand, IoT has the potential to unlock answers to any number of questions thanks to its ability to be omnipresent, collecting pertinent data for intelligent analysis. On the other, the process of implementing and maintaining large IoT networks remains an enormous challenge.
It's clear that IoT requires some sort of centralized oversight to keep things running smoothly -- and that solution can be found in an IoT management platform.
Whether your enterprise is deploying sensors, collecting data or making adds or changes to automated processes, it makes sense to centralize these different functions into a single management controller. However, while most IT decision-makers understand this most basic point, they fail to grasp differences between the various platforms, deployment options and architectures.
After all, there are literally dozens of enterprise-class IoT management platforms to choose from. This means that it's up to you to differentiate and narrow the playing field based on what capabilities your organization requires most.
Getting started
One of the first questions you'll likely have to answer is whether you're going to purchase a commercially developed product or go the open source route. Figure 1: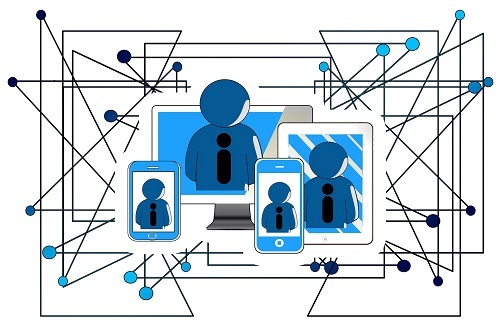 Can we bring IoT under control?
(Source: Geralt via Pixabay)
Platforms such as ThingsBoard or Kaa are two different open source IoT platforms that manage devices, collect and process data and visualize it for a wide range of use-case IoT deployments. Open source platforms are great when you need the utmost in customization to uniquely tailor IoT automation processes to your specific environment.
Open source is also a great choice when IoT sensors also run open source firmware and commodity hardware such as the hugely popular Raspberry Pi system-on-chip (SoC) kits. Choosing to go with an end-to-end open source architecture provides far greater flexibility when compared to most commercially available platforms.
Still, while a vendor-supported platform may restrict some design and deployment flexibilities, it does so for the sake of simplicity and ease of use.
Commercial IoT management systems come with built-in benefits such as pre-defined automation scripts based on commonly deployed IoT scenarios, as well as management interfaces that are more refined and easier to work with for IT. If you find yourself in an IoT project that can be easily accomplished using vendor tools with very little compromise in what you want to accomplish, the added cost may well be worth it in the long run.
Another critical choice is whether to deploy your IoT management platform on-premises or have it hosted in the cloud.
Your overall deployment will likely dictate the best option for this.
Obstacles in the way
If most sensors connect back using the Internet, the logical choice is to leverage a cloud provider network for hosting purposes. If, however, you have IoT devices that will be implemented across the corporate LAN or private WAN, then it makes more sense to also maintain your IoT platform locally.
Keep up with the latest enterprise cloud news and insights. Sign up for the weekly Enterprise Cloud News newsletter.
Where this decision gets tricky is when your IoT deployment or pilot project is initially rolled out internally -- but you have plans to expand out with Internet-connected IoT sensors. For these situations, you may want to start with a hybrid approach at first, and then eventually move to a IaaS/PaaS/SaaS cloud model once you reach a significantly larger number of Internet-connected devices compared to LAN-connected devices. (See IoT Spending Will Reach $1.4T by 2021 – Report.)
A third way to narrow the number of IoT management platform options is to choose a product based on your business vertical or specific IoT use-cases.
Bringing it into focus
While there are certainly many excellent management platforms that IT can deploy in any environment for any IoT scenario, it often makes sense to choose a product that is more narrowly focused on what you want to accomplish.


Examples of popular business verticals or scenarios that have IoT managed platforms that cater specifically to that industry include, retail, healthcare, building automation, industrial and asset tracking. Again, the benefit here is that many of the automation processes you likely need for these projects have been pre-built and offer a plug-and-play architecture. Why start from scratch if you don't have to? (See AWS, Despite Slowdown, Reigns Over Cloud Market – Report.)
These tools also commonly come in SaaS models and offer APIs that integrate with other vertical-specific applications already deployed on your infrastructure.
Finally, you'll need to be aware of some trade-offs when it comes to the capabilities of IoT management tools. Some platforms are great at IoT hardware and software management including automating the deployment, firmware updates and lifecycle of sensors.
Other platforms are geared more toward the data side of management process.
These platforms specialize in automating advanced security, data extraction and data normalization techniques. While you'll find some platforms that claim they can do it all, there are clearly tasks that some platforms excel more in than others.
Related posts:
— Andrew Froehlich is the President and Lead Network Architect of West Gate Networks. Follow him on Twitter @afroehlich.
Subscribe and receive the latest news from the industry.
Join 62,000+ members. Yes it's completely free.
You May Also Like
---