The Internet of Things marketplace is growing by leaps and bounds, and so is the skills gap within this industry, making employees with deep knowledge of big data, analytics and security hard to recruit, according to a new study.
Of 360 developers, vendors and other IT professionals questioned for the study, 68% reported that it's hard to find and recruit the right employees for these various IoT projects. The biggest need is for analytics and big data expertise -- mainly data scientists -- with about 35% of respondents reporting that is their greatest need right now.
The study, published Wednesday, was conducted by Canonical, the maker of Ubuntu, which has been making an aggressive push into IoT, as well as cloud computing, over the past several months. (See Canonical Doubles Down on Enterprise Cloud, IoT.)
Mike Bell, executive vice president for IoT and Devices at Canonical, told Enterprise Cloud News that enterprises, as well as producers of embedded devices, are concerned about making sure that they can retrieve the value out of the data that these devices produce, whether it's on the edge of the network, or within the cloud.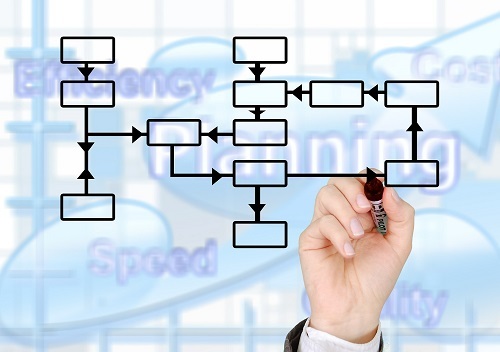 "There's a common understanding that big data in all its highest forms will have a big role to play in IoT and it is also part of that end-to-end design," Bell said. "Unless I catch the right data at the right rate, my insights may or may not come out of all that data. That's why I think it has come up as the biggest need in terms of technology skills."
One reason why these skills are hard to find is that IoT remains a relatively new industry within the enterprise. Companies are interested in investing in the technology, but most projects remaining in the nascent stage. Spending on IoT is expected to reach $1.4 trillion in the next five years. (See IoT Spending Will Reach $1.4T by 2021 – Report.)
Another reason is learning a new set of standards for the hardware and software that are part of the building blocks of this new IoT ecosystem. While x86-based servers and PCs, as well as the software that runs on top of them, are long-time industry standards, IoT requires a different set of development skills.
Security remains another sticking point, with 31% of respondents reporting that it's difficult to find a qualified group of workers with that skillset.
---
Keep up with the latest enterprise cloud news and insights. Sign up for the weekly Enterprise Cloud News newsletter.
---
One reason for that, Bell said, is that it's sometimes unclear who should take responsibility -- the manufacturer of the embedded devices or the IT department deploying these devices. At the same time, IoT devices can be remote from the data center, making these devices difficult to track, along with the other components that make up the platform.
"With IoT security, I don't we need to have something new but we do need to make sure it's addressed with every layer within the architecture and that means thinking about hardware, the operating system through to the application stack," Bell said.
The survey also found that respondents had trouble finding employees with skills in other areas, including:
Embedded software development (33%)
Embedded electronics (32%)
Artificial intelligence (30%)
Cloud software development (17%)
Automation (14%)
Robotics (13%)
Cloud management (10%)
However, some parts of the industry have made strides. Bell cited industrial IoT, typified by what GE has done, and the automotive industry as two that have made strides and closed some of the skills gap. (See GE Wants to Make the Industrial Internet More Predictable.)
"We see the market moving forward but nascent in certain areas," Bell said.
Related posts:
— Scott Ferguson, Editor, Enterprise Cloud News. Follow him on Twitter @sferguson_LR.