Las Vegas: Can Sin City Win Smart City Bet?

Comment (8)
Las Vegas is known for a lot of things: 24-hour casinos, hotels the size of small cities and conventions that, for some reason, take place in the middle of sweltering summer heat. However, if Michael Sherwood has his way, Sin City is going to be known as smart city.
Sherwood, the CIO of Las Vegas, is leading a project the city leaders have dubbed the "Innovation District," which looks to transform the downtown area in and around Fremont Street into the heart of a smart city based on technology such as Internet of Things (IoT), connected sensors, data analytics and even autonomous vehicles.
So far, Las Vegas has committed about $500 million with the goal of achieving smart city status by 2025.
In Sherwood's view, investing in IoT and related technologies is more than making municipal services more efficient. It's about changing the community -- residents and visitors alike.
"To us, IoT is a lot more," Sherwood told Enterprise Cloud News. "It is about picking up trash, and keeping the streets clean, and making things more efficient, and saving money. But, we're also asking ourselves: 'How does this technology impact our community?'"
Making Vegas smart
Many of the different IoT projects are in the pilot stage, however, several involve sensors placed in the downtown area.
For example, one program under way right now involves video cameras at intersections that are also equipped with WiFi and air quality monitoring tools. In addition to security, it also allows for more accurate count of vehicles, bicycles and pedestrians.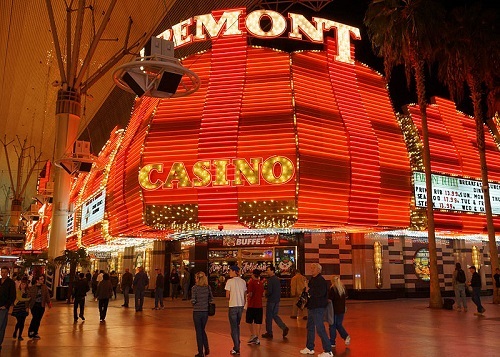 While that might seem basic, Sherwood and his department are now using analytics supplied by Cisco to begin interpreting that data, including graphical representation of how the street corner is used on a daily basis.
"We're able to get a lot more understanding about the numbers of individuals, not just on a one-day per year, but on a daily basis. Now we can start making smarter decisions about how people use the street itself," Sherwood said.
Eventually these sensors could be combined with radar technology to send signals to drivers through Direct Short-Range Communication or DSRC embedded in cars, which can signal if someone is entering the crosswalk or, if the light is turning yellow, offer a countdown to when the signal turns red.
Conversely, if ten cars are idling and no one is crossing the street, the sensors could switch the traffic signal to green -- cutting down on pollution.
In addition, starting later this month, the city plans to allow an autonomous vehicle test in what Sherwood calls "mixed traffic" -- meaning the car will move around city streets and not confined to a closed course, which has been the case for most other studies.
"This time we're looking at doing it in mixed traffic, meaning you could drive up next to it in your car," Sherwood said. "You could walk by it, so it would be in mixed mode and we would be using communicating too, the autonomous shuttle via the DSRC platform."
Cloud bets
These various IoT project and initiatives are also part of a broader change in Las Vegas' IT infrastructure that is focused more on more efficient cloud computing deployments, as well as sustainability projects such as renewable energy.
Before moving to Las Vegas as the CIO in February 2016, Sherwood held other IT leadership positions with local governments in Irvine and Oceanside in California. Within city government, he oversees about 100 IT professionals and administrators with an annual budget of about $20 million. As with many other IT leaders in government, Sherwood and his team have tried to stay creating to stretch their budget.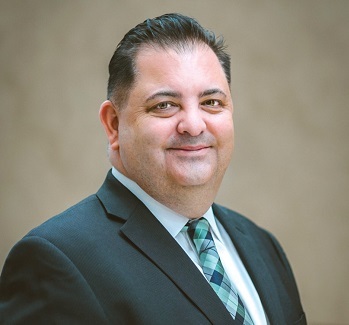 Part of that is switching some services to the public cloud, including Microsoft Azure and Amazon Web Services, while the pilot IoT programs, as well some private cloud deployments, are long-term investments that should create greater efficiencies. At the same time, Sherwood said he seeks out partnership with big tech companies such as Cisco to get these programs started.
The cloud is also key to the city's various IoT projects. Specifically, Sherwood points to edge or fog computing as a key to more efficiently, as well as securely, analyzing the data sensors pick-up on the network's edge, rather than sending the information back to a data center.
"There's the fog part where you're actually making decisions and then there's the data part where once network connectivity is re-established, we're storing all that data so we can use it for making business decisions," Sherwood said. "You have the decision-making power resting in the edge, where things actually happen. The analytics and the business side relies on the back-end with the analytics of data looking at history and looking how can you make better decisions based on past practice."
---
Keep up with the latest enterprise cloud news and insights. Sign up for the weekly Enterprise Cloud News newsletter.
---
When it comes to tech challenges in Las Vegas, some are more practical than others.
For example, the extreme heat of the city makes it a challenge to place sensors where they are needed, and Sherwood said his team has to harden these devices to make sure they work even when temperatures could reach 125 degrees during some parts of the year.
More than gambling
On the other hand, Sherwood has some of the same challenges as CIOs in more temperate climates: recruiting and maintaining the IT talent needed for all these digital transformation projects. This includes IT pros with skills in security, database, analytics, as well as networking engineers. (See
Nutanix CIO: We Drink Our Own Champagne
.)
"It's really finding the tech workforce that wants to come here because they just aren't aware, Sherwood said. "The only thing they know about Las Vegas is one or two streets and that's it, which is a huge... They're missing out on all the great things that Las Vegas is. It's great for family. It's great for business. So, it's attracting talent and getting good talent to come here, which is difficult."
Ultimately, Sherwood wants IoT, cloud and other technology innovations and investments to achieve three things: Continue Las Vegas' sustainable, environmental projects; transform the city in tech hub that can attract startups, as well as established firms; and make the city a better place by enhancing education and an overall lifestyle experience.
"From a social, economic perspective, and an environmental perspective, I think all those components make up a smart city," Sherwood said.
Related posts:
— Scott Ferguson, Editor, Enterprise Cloud News. Follow him on Twitter @sferguson_LR.