Oracle is expanding the autonomous capabilities of its cloud platform this week, as well as opening new regions, and providing uptime guarantees.
Following on its announcement of the Oracle Corp. (Nasdaq: ORCL) Autonomous Database in September, the company on Monday expanded its Oracle Cloud Platform Autonomous Services to all its Oracle Cloud Platform services. As with the database, the cloud platform now automatically handles security and maintenance functions that previously required human intervention, including tuning, patching, backups and upgrades. (See Upcoming Oracle DB Hits All Buzzwords, Oracle's Ellison: Amazon & SAP Use Our Database Because We're Better and Oracle's Ellison: We'll Beat Amazon Cloud Pricing by Half.)
Oracle Cloud Platform is incorporating additional autonomous capabilities specific to application development, mobile and bots, app and data integration, analytics, security and management, the company says.
"The future of tomorrow's successful enterprise IT organization is in full end-to-end automation," Thomas Kurian, Oracle president of product development, said in a statement from Oracle CloudWorld in New York. "At Oracle, we are making this a reality." (See Oracle Extends Autonomous Capabilities Across Cloud Platform.)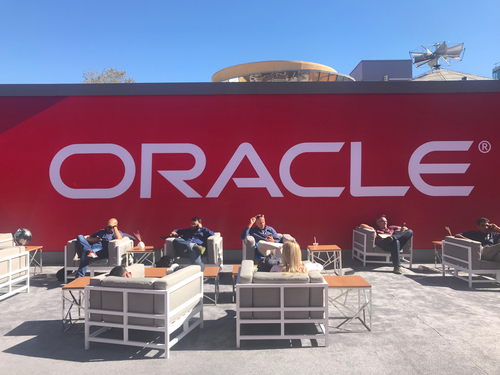 ---
You're invited to attend Light Reading's Big Communications Event  -- the one event that delivers fresh perspective on the rapid transformation of the telecom industry and the road ahead. We'll see you May 14-16 in Austin -- communications service providers get in free!
---
Oracle plans to deliver multiple autonomous database services as part of the Oracle Autonomous Database this year, including Oracle Autonomous Data Warehouse Cloud Service for analytics, Oracle Autonomous Database OLTP for transactional and mixed workloads, and Oracle Autonomous NoSQL Database for fast, massive-scale reads and writes.
Added Oracle Cloud Platform autonomous capabilities are scheduled for the first half of calendar 2018. Among the capabilities are the ability to automatically upgrade and patch itself while running, growing and shrinking compute and storage without downtime and self-repairing to provide 99.995% availability, or less than 2.5 minutes of downtime per month including planned maintenance.
Additionally, Oracle said it plans to open 12 new data centers for Oracle Cloud services across Asia including China, India, Japan, Saudi Arabia, Singapore and South Korea; Europe including Amsterdam and Switzerland; and North America including two in Canada and two new US locations to support US Department of Defense workloads. (See Hyperscale Data Centers Continued to Grow in 2017.)
Oracle competitor Amazon Web Services launched its own Secret Region for the CIA and other members of the US intelligence community in November.
Also, Oracle extended its enterprise service level agreements from its database cloud service to infrastructure-as-a-service (IaaS). Oracle announced 99.995% uptime guarantee on its database in the fall. Oracle said Monday it plans to extend SLAs to all its Oracle Cloud Platform Autonomous Services.
"No cloud provider in the world can match what Oracle guarantees," Kurian said in a statement. "Our competitors offer narrow commitments and countless exclusions in fine print while Oracle's SLAs deliver an industry first: guaranteed performance, manageability and availability in the cloud."
"Under terms of the new performance SLA, Oracle Cloud Infrastructure guarantees it will deliver more than 90 percent of published performance every day in a given month," the company said in a statement. "If it falls below that level for even as few as 44 minutes a month, customers may claim service credits according to Oracle's terms of service. By contrast, other vendors offer no guarantees around performance. Their cloud resources can be delivering 1 percent of published performance targets, and the customer must continue to pay full price for the degraded services."
AWS is far and away the leader in the public cloud market, with revenues exceeding the next four competitors. Oracle isn't in the top five, though it is in the next ten, according to a report this month from Synergy Research Group Inc. (See Cloud Market Growth Accelerates, Alibaba Joins Top Providers.)
Related posts:
— Mitch Wagner




Editor, Enterprise Cloud News