Infrastructure Automation Will Heat Up in 2018

Comment (4)
Everything in the world of enterprise IT is becoming bigger, faster and more complex.
That's really no surprise.
What is a surprise, however, is the ever-increasing need for automation within company IT infrastructures to manage the day-to-day operations of network architectures that span both private and public data centers.
Now, couple that with the fact that automation tools and platforms have hit a tipping point in terms of ease of use. You can begin to see why there has been an uptick in interest in automation in 2017 -- and why I believe 2018 will be the year where the infrastructure begins its journey toward full-automation. (See Workers Bracing for Sweeping Automation Changes.)
Legacy network and infrastructure products -- both hardware and software -- were at one time built as completely closed systems. That meant that if you wanted to perform automation, you were stuck using tools and methods the vendor provided for automation purposes.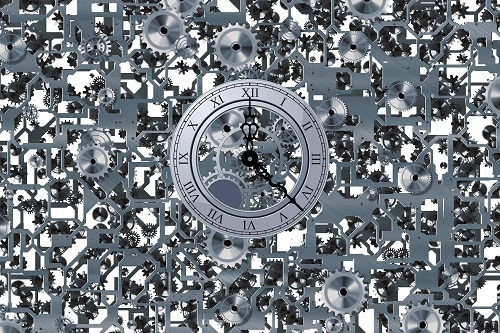 Your only other option used would have been screen scraping.
While these methods technically worked, they were complex to build, manage and often ended up being more trouble than they were worth. Yet, infrastructure vendors were able to get away with selling closed systems because they could lock customers into proprietary, hardware-based platforms.
But times have changed dramatically over the past few years. Virtualization has eroded the ability to lock infrastructure components onto hardware appliances.
More and more infrastructure products and services are being deployed as virtual machines, forgoing any need for hardware. That means that hardware-centric companies -- Cisco Systems Inc. (Nasdaq: CSCO), Hewlett Packard Enterprise and Dell EMC -- are having to pivot toward becoming software- and service-focused companies. (See Cisco: Enterprises Will 'Spend Differently'.)
It also means that these vendors are increasingly competing with open source alternatives that can not only run as virtual machines, but they also have open platforms that are far easier to automate using a host of popular automation tools.
This is precisely why you're beginning to see vendors touting the "new ability" to automate and fully interact with their infrastructure products using application programmable interfaces (APIs). (See Network Automation: 3 Tips to Getting Started.)
It also means the days of closed systems are finally behind us.
Instead, developers now can manage a single automation platform that can automate entire hybrid data center architectures. And the beauty is, there is no more screen scraping or other rudimentary tactics will be necessary. Instead, you get a streamlined automation solution that is easy to manage.
While universal automation tools and API access certainly helps, the other problem that enterprise companies are struggling with is how to find developers to write the automation scripts in the first place.
At the Gartner IT Infrastructure, Operations Management and Data Center Conference earlier this month, Milind Govekar stated that developers now officially belong on the infrastructure team, where they can handle the growing need for automation programming.
The problem is, good developers that deal with infrastructure automation are tough to find. This is precisely where another promising technology component -- artificial intelligence -- will come into play in 2018. (See Will AI Solve the IT Jobs Shortage?)
Combining the need for infrastructure automation with machine learning and AI to build automation scripts is a match made in heaven. And if you think that this is some far-fetched fantasy, you'd better think again.
Cisco Systems Inc. (Nasdaq: CSCO), Juniper Networks Inc. (NYSE: JNPR) and others are leading the charge to bring these capabilities to enterprise network administrators. (See Juniper Launches 'Bots' for Self-Driving Networks.)
What this means is that it will take far fewer developers to create and support an automated system. Instead, you can lean on AI to figure it out after a bit of training. This is the type of technology that will allow IT departments to rapidly expand their infrastructures with little to no increase in human resources.
For example, if business leaders are beginning to take a closer look at a massive Internet of Things project, yet you were questioning how to build and support the underlying infrastructure given current staff levels, automation is likely going to be the answer. (See Dell Putting Its Company Muscle Behind New IoT Strategy.)
Related posts:
— Andrew Froehlich is the President and Lead Network Architect of West Gate Networks. Follow him on Twitter @afroehlich.
PARTNER PERSPECTIVES
- content from our sponsors