VMware is hoping to get a big mouthful of that sweet Kubernetes pie, launching a Kubernetes-as-a-service cloud platform. But other big companies are already sitting at that table.
Kubernetes is a booming open source platform for running and orchestrating containerized applications. Now, VMware Inc. (NYSE: VMW) is offering VMware Kubernetes Engine, providing enterprises with an alternative to running Kubernetes themselves. VMware is running Kubernetes on public clouds, initially Amazon Web Services Inc. , with Microsoft Azure to come soon. And enterprises can run their apps on VMware's Kubernetes platform.
Kubernetes can be very complex, Bill Shelton, VMware VP for cloud native applications, tells Light Reading. By hosting Kubernetes in the cloud, VMware can mitigate that complexity for enterprises, who are free to focus on the applications that run on Kubernetes.
Many enterprises just aren't going to be competitive by building deep competency, expertise and staff with Kubernetes skills.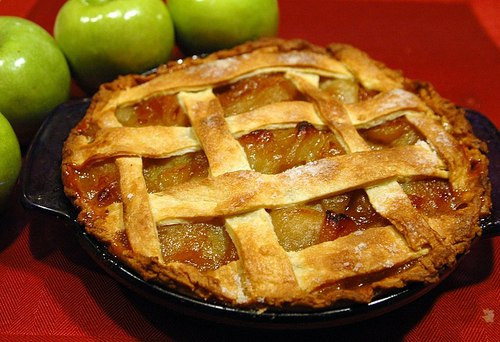 ---
Now entering its fifth year, the 2020 Vision Executive Summit is an exclusive meeting of global CSP executives focused on navigating the disruptive forces at work in telecom today. Join us in Lisbon on December 4-6 to meet with fellow experts as we define the future of next-gen communications and how to make it profitable.
---
VMware competes with Kubernetes services from individual cloud vendors. Google (Nasdaq: GOOG), for example, which initially developed Kubernetes internally, runs Google Kubernetes Engine as part of its Google Cloud Platform. And Microsoft Corp. (Nasdaq: MSFT) offers Kubernetes as part of its Azure Container Service (AKS) (See Google Revs Container Engine for Security & Enterprise Apps, Rackspace Launches Kubernetes-as-a-Service and What If Kubernetes Is One Big Google Conspiracy?)
Additionally, we've seen Kubernetes services launched from Cisco Systems Inc. (Nasdaq: CSCO), in partnership with Google, and also from Red Hat -- both separately and in partnership with Microsoft and IBM Corp. (NYSE: IBM). And IBM has its independent Kubernetes support in addition to the Red Hat partnership. Mesosphere is also is offering its own Kubernetes software (which it calls, confusingly, "Kubernetes-as-a-Service"). (See Now Cisco Is Getting Into the Kubernetes Racket, IBM Launches 'Continuous' Security & Kubernetes on Bare Metal, Cisco & Google's Kubernetes Partnership Could Deliver in October, Cisco Pushes Kubernetes to Brownfield, Microsoft & IBM Partner With Red Hat: Why You Should Care and Mesosphere Ships 'Kubernetes-as-a-Service'.)
VMware differentiates -- or will differentiate -- by running in multiple clouds. For now it's just AWS. But Azure is coming soon, Shelton declares; it's already in demo mode.
The other differentiator for VMware is that the service supports managing multiple clusters together, while competitors run individual clusters separately, Shelton says.
The VMware offering complements Pivotal software for running PKS on-premises. VMware and Pivotal are closely linked as companies; they are both controlled by Dell Technologies (Nasdaq: DELL). (See Pivotal Cloud Foundry Shifts Focus to Serverless, Containers .)
The VMware Kubernetes service will help the company remain competitive, Roz Roseboro, Heavy Reading principal analyst, tells Light Reading.
"It's away for VMware to remain relevant," she says. "They can see the way the tide is turning."
Cutting costs and difficulty finding qualified staff are real concerns for enterprises, Roseboro says. "VMware gives people a way to get into the Kubernetes game without a huge investment."
And even with all the momentum already behind Kubernetes, it's not too late for VMware to make its mark. "You don't have to be first. People don't move that fast," she says. "As much as Kubernetes has mind awareness, it's not prevalent yet."
— Mitch Wagner




Executive Editor, Light Reading