Cisco Pushes Kubernetes to Brownfield
Cisco wants to help cloud operators monitor and orchestrate Kubernetes containers, integrating the open source software AppDynamics and CloudCenter services, the company announced Tuesday.
Kubernetes is currently being deployed in development and greenfield applications, and hasn't yet been integrated into legacy brownfield applications, Matt Chotin, Cisco senior director, cloud products and solutions market development, tells Light Reading. The reason: Monitoring and orchestration tools are separate open source packages, and haven't yet been integrated into enterprise monitoring and orchestration suites. "You're basically becoming an open source integrator, which is not what enterprises are set up to do," Chotin said.
Cisco is looking to change that by supporting Kubernetes in AppDynamics and CloudCenter. "That's what AppDynamics and CloudCenter are doing together, making it easier to deploy Kubernetes with confidence," Chotin said.
The announcement is a little confusing, because Kubernetes is itself an orchestration app. So by integrating Kubernetes into AppDynamics and CloudCenter, is Cisco orchestrating the orchestrator?
Chotin explained that Kubernetes provides southbound orchestration -- managing server resources such as processor, storage and networking for containerized applications. AppDynamics and CloudCenter manages and orchestrates the Kubernetes containers.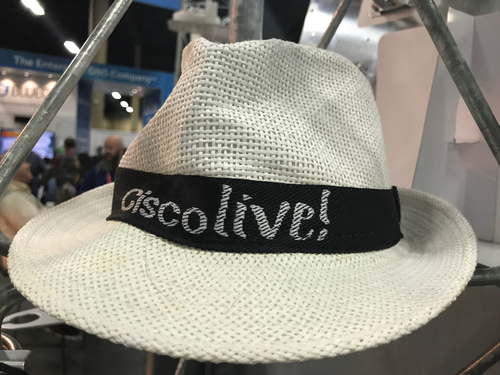 ---
Boost your knowledge of cloud-native software and innovations driving data center transformations! Join us in Austin at the fifth annual Big Communications Event May 14-16. The event is free for communications service providers -- secure your seat today!
---
Cisco sees its Kubernetes support as complementary to Kubernetes platforms such as Docker and Red Hat OpenShift.
CloudCenter became Cisco's when Cisco acquired Cliqr two years ago. (See Cisco Buys CliQr for $260M in Hybrid Cloud Push.)
CloudCenter manages the application lifecycle across 19 private and public clouds, for both traditional and containerized applications. CloudCenter can choose the best execution venue by benchmarking price and performance, deploy the application and set governance polices.
CloudCenter 4.9, introduced Tuesday, adds support for Kubernetes, Microsoft Azure Stack -- which is Microsoft's implementation of its Azure cloud software designed to run on an on-premises server -- and the Pike release of OpenStack. (See OpenStack 'Pike' Release Emphasizes Ease-of-Use.)
With the new version, CloudCenter can automate deployment of container apps and also manage those apps in conjunction with non-containerized dependencies, such as databases and other applications.
AppDynamics -- also the product of an acquisition by Cisco, this one in January 2017 -- provides deep visibility into applications and the user experience once applications have been deployed. (See Cisco Buying AppDynamics for $3.7B and Cisco's AppDynamics Looks to Drive Business Value.)
Support for Kubernetes in AppDynamics gives cloud operators the ability to monitor Kubernetes applications as part of obtaining visibility into the entire user experience. Existing tools for Kubernetes monitoring are "narrowly scoped and siloed," David Cope, Cisco senior director of cloud products and solutions marketing development, tells Light Reading.
"The challenge with those tools is that siloed tools reinforce a siloed culture, which is the direct opposite of DevOpps, which is about integrating everything into a single solution," Cope said.
AppDynamics and CloudCenter are complementary -- CloudCenter deploys new applications, and then AppDynamics monitors those applications, and can trigger policies which CloudCenter takes action on to ensure performance, Cope says.
Cisco launched a container management platform based on Kubernetes in January. Cisco Container Platform is designed to allow teams to configure, deploy and manage container clusters uniformly both on-premises and in the public cloud. (See Now Cisco Is Getting Into the Kubernetes Racket.)
Related posts:
— Mitch Wagner




Executive Editor, Light Reading
UPCOMING LIVE EVENTS
June 6-8, 2023, Digital Symposium
June 21, 2023, Digital Symposium
December 6-7, 2023, New York City
All Upcoming Live Events
PARTNER PERSPECTIVES
- content from our sponsors