What If Kubernetes Is One Big Google Conspiracy?

Comment (2)
Kubernetes is winning hearts and minds around the container and platform-as-a-service (PaaS) worlds, but what if Google has a deeper master plan behind it?
Boris Renski, co-founder and chief marketing officer of Mirantis Inc. , thinks he's lined up the clues. He's outlined the theory in a blog posting due to be published this week.
"I'd like to postulate that K8S [Kubernetes] was the first move in a longer chess game... one where the end goal is to destroy costs associated with moving workloads between clouds," he writes.
Specifically, it's about moving workloads away from Amazon Web Services (AWS), he thinks.
Google has been battling to make Google Cloud Platform a rival to AWS, but to do that, Google has to court the enterprise. The company doesn't have AWS's conduits into the enterprise, nor does it have the channel expertise that vendors do. Rather than tackle AWS on its own terms, then, Google could be using Kubernetes and other open source projects as an end-around -- a way to get enterprises to build applications that avoid AWS's lock-in.
A few caveats before we get into this. Google doesn't own Kubernetes. The project started there, but it's now curated by the Cloud Native Computing Foundation .
Second, while Renski believes he's got a 90% chance of being right, this is still just his own theory, and he admits it might sound outlandish. Google wasn't immediately available for comment before the weekend; if they respond to queries, we'll let you know.
With that said, grab your tin foil hat and read on. Here's Renski's idea on how Google plans to conquer the cloud.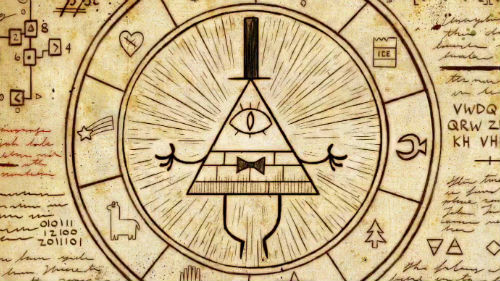 Buildling the GoogleStack
The Kubernetes plan, Renski believes, is not about stealing the applications that already sit inside Amazon. It's about new workloads being created in a way that's inherently cloud-agnostic.
Kubernetes can help create that situation, but to nail it down, Google needs to create a full complement of open source pieces. To Renski, Google's open source projects aren't coincidental interests; they're part of a conscious effort to build this GoogleStack (Renski's own term for it).
"The idea here is that they [Google] know they're good at building software" rather than at traditional enterprise sales, he tells Enterprise Cloud News. "They build this software in open source, starting with Kubernetes, then Istio, then Spinnaker, then the Open Service Broker API -- but they allow the vendors that do have good enterprise relationships and the channel to take advantage of it."
Those vendors, some of which have their own bones to pick with AWS (think Microsoft), can help push Kubernetes and other GoogleStack tools into enterprises' hands.
"Once that happens within the enterprise, the strategy of how they get to cloud or build out new workloads is going to be defined through this set of tools that Google has seeded," Renski says. "Then, enterprises will approach multicloud in the right way, in such a way that it becomes very hard for AWS to lock them in."
Making PaaS work
Another way to look at it: The GoogleStack would be the foundation for a PaaS that would appeal to developers, not just to operations people.
"Previous PaaS efforts such as the early incarnation of Cloud Foundry were a cool thing for an operations person -- they can use a PaaS to parlay between different clouds or different silos internally," Renski says. Developers, though, felt they were being forced to embrace standards they didn't necessarily like.
One turning point for PaaSs such has been the adoption of Kubernetes, he argues. That gets developers' attention.
"I think they are very consciously using it to help the market incumbents such as a Dell, such as Red Hat, such as Pivotal Cloud Foundry, succeed at what they otherwise have been failing to do," Renski says.
---
For more on Google's enterprise ambitions, read the ECN special report,
"Google's Big Enterprise Cloud Bet" (registration required).
---
If this is Google's plan, it's off to a good start, as Kubernetes seems to have won the cloud orchestration battle. Companies with rival orchestrators, such as Docker and Rancher, have embraced Kubernetes recently. Mirantis placed its bet last year, pinning its OpenStack distribution to Kubernetes. Even AWS has joined the mob, by becoming a board member of the Cloud Native Computing Foundation. (See Docker Climbs on the Kubernetes Train, Mirantis: 'We'll Probably Piss Off' OpenStack and Amazon Joins Cloud Native Computing Foundation: Why You Should Care.)
What would make Google officials think they can pull this off? Renski thinks the key is Google's ability to attract top developers and allow them to work on what they think is cool.
"It's a developer-centric environment," he says. "With Android, it was the same thing. If you look at guys like Nokia or Motorola or Samsung at the time, these are not the places smart people want to go to do software."
Even if this wasn't the plan all along, it seems like a pretty good strategy for Google to follow. Rensi points to projects such as Goodzilla -- a joint effort to let applications run in both Google Cloud Platform and Cisco-based data centers, as revealed by a story in The Information in August. To him, the pieces fit together too well.
"If I'm not right, I should be," Renski says.
— Craig Matsumoto, Editor-in-Chief, Light Reading