OpenStack 'Pike' Release Emphasizes Ease-of-Use

Comment (1)
Earlier this year, the OpenStack Foundation promised users it would simplify and streamline its private cloud platform. The release of "Pike" this week is the first step in keeping that pledge.
Pike is the 16th version of the open source platform, and the OpenStack Foundation emphasized that this release will focus mainly on management, composability and scalability.
Composability or composable infrastructure, is the ability of IT to manage a data center through a pool of resources that is controlled through software.
What makes the increased use of composability interesting within the Pike release is that it opens up the platform to other areas of cloud computing, including edge or fog computing -- considered critical to the proliferation of Internet of Things (IoT) -- as well as NFV, which allows for the virtualization of network nodes and infrastructure within the telecommunications industry.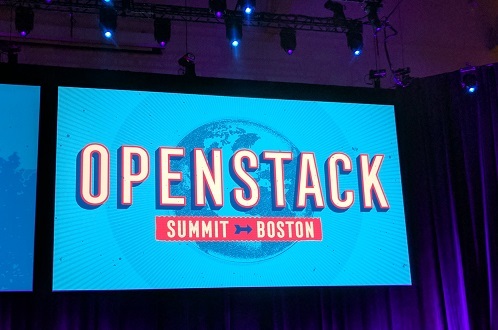 "The rise of composable services and simpler consumption options are part of that maturation process. Our community is now focused on eliminating future technical debt as well as growing OpenStack's capabilities to support ever-expanding use cases," Jonathan Bryce, executive director of the OpenStack Foundation, noted in the August 30 release.
Overall, the foundation released dozens of feature updates in the Pike release, which can be found on the organization's website.
During the OpenStack Summit in Boston earlier this year, Bryce addressed some of the complexity associated with the platform and promised the organization would work to make it easier to deploy. (See OpenStack Foundation Fires Back at Critics.)
During the year, OpenStack has suffered a series setback as some of the bigger backers of the platforms began pulling back some of their support. In addition, the increasing use of large, public cloud platforms, such as Amazon Web Services, have shifted the conversation away from on-premises deployments. (See Rackspace: OpenStack's Death Is #FakeNews.)
---
Keep up with the latest enterprise cloud news and insights. Sign up for the weekly Enterprise Cloud News newsletter.
---
However, the OpenStack Foundation's recent user survey found deployments increased 44% year-over-year. In the Pike release, the organization noted that deployments in Europe and China are part of that overall increase in use, especially as enterprises use multi-cloud or hybrid deployments that blend public and private cloud platforms.
At the Boston show, GE Digital made a persuasive pitch for OpenStack in healthcare. (See GE Gets Healthy With OpenStack, Remote Managed Private Cloud.)
Other significant features of the Pike release include Nova Cells v2, which provides the compute architecture for large-scale deployments and scaling, and support for Python 3.5 to take advantage of new features within the language.
The source code and release notes for OpenStack Pike are now available.
Related posts:
— Scott Ferguson, Editor, Enterprise Cloud News. Follow him on Twitter @sferguson_LR.