Mesosphere is following through on its promised Kubernetes support, part of a a new version of its DC/OS container and application management platform with improved multicloud and edge capabilities, the company said on Thursday.
Mesosphere 's Kubernetes support is a big deal, as the company pioneered container orchestration with its own Marathon software. Kubernetes was a threat to Mesosphere when it emerged after Marathon. But Mesosphere sensibly decided in September that Marathon was not a battle it wanted to lose, and announced support for Kubernetes, then in beta. (See Kubernetes Assimilates Mesosphere, Honoring Borg Ancestry.)
Now, Kubernetes is production-ready in DC/OS 1.11, launched Thursday, with support for automated deployment, upgrades and recovery. Mesosphere calls it "Production Kubernetes-as-a-Service."
The "-as-a-service" moniker is confusing. The phrase usually means that somebody else runs the infrastructure, which isn't what Mesosphere means here. Mesosphere is distributing software, not running a service. For true Kubernetes-as-a-service, look to cloud providers such as Google -- which originated Kubernetes -- Amazon, and Microsoft. (See VMware & Google Hook Up Kubernetes for Enterprise , Amazon Launches Managed Kubernetes Service and Microsoft Launches Kubernetes as a Managed Service.)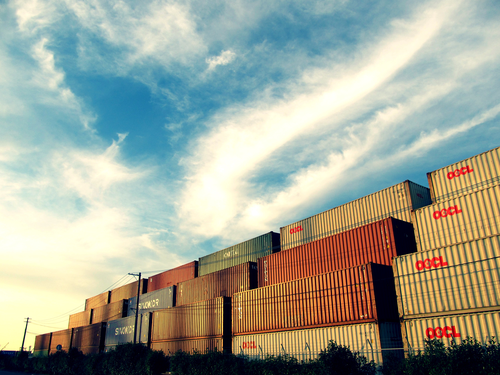 But Mesosphere's Kubernetes offers the main advantages of traditional "-as-a-service" implementations, says Tobi Knaup, Mesosphere CTO and co-founder.
"It's really an '-as-a-service'-like experience,'" Knaup says. "The operations are highly automated." DC/OS handles installation, upgrades and ongoing operations.
Kubernetes on DC/OS deploys using a single command, with security enabled by default, non-disruptive upgrades, zero-touch self-healing and disaster recovery, Knaup says. Networking is automated using Container Network Interface. DC/OS provides an API server for authentication, and it scales Kubernetes clusters automatically, Knaup says.
The Mesosphere implementation is certified Kubernetes from the Cloud Native Computing Foundation , not a port, Knaup says. It's based on Kubernetes version 1.9.3. (See Kubernetes Advances Windows Support.)
Mesosphere is continuing support for its own Marathon container orchestration as an alternative to Kubernetes, Knaup says.
Kubernetes-as-a-Service is part of broader edge and multicloud support in DC/OS 1.11. Additional new capabilities include edge and multicloud federation, with minimal footprint at the edge, for operation in locations such as cell towers or hospitals. DC/OS also supports consistent operation across clouds for multicloud implementations. The software adds business continuity and disaster recovery capabilities, with support for deploying applications to multiple clouds simultaneously and workloads automatically deployed across multiple racks and data centers. And DC/OS 1.11 supports cloud bursting, to easily add and remove capacity for on-premises clusters.
Improved security in DC/OS 1.11 includes secure authentication, authorization and in-transit data encryption, as well as user, app and server-to-server authentication.
Mesosphere cited four case studies for DC/OS: athenahealth is building data-driven doctor-patient services for 100,000 medical providers; Royal Caribbean is powering mobile apps for passengers on its ships, with DC/OS deployed on shipboard, with slow Internet connection and no onboard IT support; Deutsche Telekom AG (NYSE: DT) is optimizing network experience for its customers; and a large, unnamed German auto manufacturer is enabling connected cars with integrated real-time traffic information and sensor data.
Mesosphere was one of a series of vendors and cloud providers to support Kubernetes last year after resisting the software. Other holdouts that succumbed include Oracle and Docker. (See Oracle Latest Cloud Provider to Jump on Kubernetes, and Docker Climbs on the Kubernetes Train.)
Related posts:
— Mitch Wagner




Editor, Enterprise Cloud News