Kubernetes Assimilates Mesosphere, Honoring Borg Ancestry
Kubernetes Assimilates Mesosphere, Honoring Borg Ancestry
Resistance to the open source Google-born container orchestration software is futile. Kubernetes has widened its embrace, as Mesosphere says it now supports the open source container orchestration software.
Mesosphere, which pioneered containers for the enterprise, has its own container orchestration software, Marathon. The company said last week it's offering Kubernetes as well.
Mesosphere launched beta availability of Kubernetes on DC/OS, the company's software platform that it bills as a data center operating system for large enterprises, according to a post on the company blog Wednesday. DC/OS orchestrates and provides lifecycle management for both containerized, stateless applications, as well as stateful apps including analytics engines, distributed databases and messaging queues.
Kubernetes provides the orchestration for the containerized part of that combination, as an alternative to Marathon, which does the same job.
Orchestration tools like DC/OS, Kubernetes and Marathon manage processor, memory and other constraints for applications running on pools of machines. Orchestrators upgrade the software, perform health checks, and make sure applications are up and running as long as they need to be, Tobi Knaup, Mesosphere co-founder and chief technology officer, explains to Enterprise Cloud News.
Mesosphere's DC/OS automates that process. "Mesosphere encapsulates best practices and operating procedures into code, instead of hiring a development team and operating team to run a Cassandra database, for example," Edward Hsu, Mesosphere vice president of product marketing, tells Enterprise Cloud News.
By streamlining operations, Mesosphere improves innovation, Hsu says. "We help people accelerate adoption of new technologies faster and with considerably less risk," he says.
Figure 1: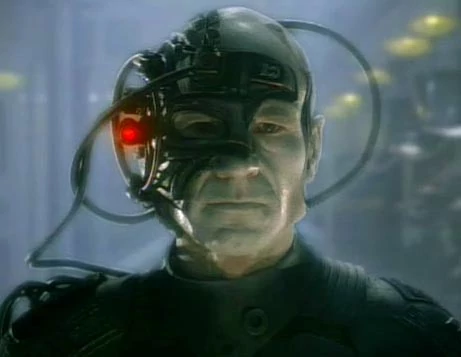 Keep up with the latest enterprise cloud news and insights. Sign up for the weekly Enterprise Cloud News newsletter.
Marathon is more mature, stable, and probably more popular than Kubernetes outside of public cloud infrastructure, Hsu claims. "But Kubernetes has a lot of excitement around it," he says. "Our goal is to run whatever container orchestrator people want, on whatever infrastructure."
Kubernetes was developed at Google, an offshoot of its internal Borg container and cluster management system.
Since then, Kubernetes has racked up support from major cloud players, with momentum gaining recently.
Amazon endorsed Kubernetes last month when it joined the Cloud Native Computing Foundation, which is custodian to Kubernetes and other open source projects. (See Amazon Joins Cloud Native Computing Foundation: Why You Should Care.)
Red Hat and VMware also support Kubernetes, with VMware and Google partnering just a couple of weeks ago. (See Red Hat Looks to Take the Pain From Kubernetes & Containers and VMware & Google Hook Up Kubernetes for Enterprise .)
Rounding out the big four US cloud platforms, Microsoft Azure supports Kubernetes as does IBM.
— Mitch Wagner




Editor, Enterprise Cloud News
CALLING ALL CLOUD, NFV AND SDN COMPANIES:
Make sure your company and services are listed free of charge at Virtuapedia, the comprehensive set of searchable databases covering the companies, products, industry organizations and people that are directly involved in defining and shaping the virtualization industry.
Subscribe and receive the latest news from the industry.
Join 62,000+ members. Yes it's completely free.
You May Also Like
---