Oracle Latest Cloud Provider to Jump on Kubernetes
Oracle Latest Cloud Provider to Jump on Kubernetes
By joining the Cloud Native Computing Foundation, Oracle is the last cloud provider to get on the Kubernetes bandwagon. Oracle is joining the Cloud Native Computing Foundation (CNCF), making it the latest cloud service provider to jump on the Google-backed Kubernetes bandwagon.
By joining the foundation, the software giant is planning to release Kubernetes on Oracle Linux, as well as open sourcing the Terraform Kubernetes Installer for the company's next-generation cloud infrastructure. The installer is designed to make it easier to deploy and develop applications with Kubernetes.
Oracle's work with Kubernetes is also now available on GitHub.
Figure 1: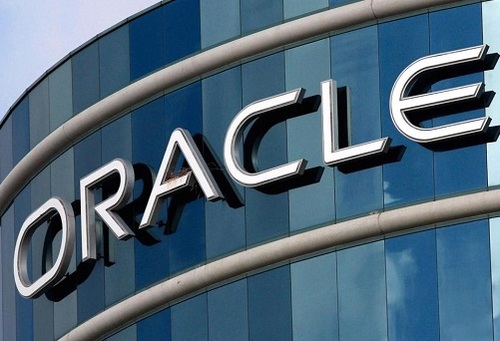 Getting on-board
(Source: Oracle)
When it comes to building and deploying cloud-native applications, Kubernetes is fast becoming the go-to standard for container management and orchestration. For Google, which is backing the project, it also means that companies are not locked into one particular cloud platform, making the cloud computing market much more competitive.
The CNCF, which is overseen by the Linux Foundation, released a statistic on Thursday as part of the announcement that 71% of Fortune 100 companies use containers. In addition, 50% of these firms use Kubernetes for container orchestration, according to RedMonk, which conducted the study.
"Using containers in a cloud native architecture is the next phase, with an open source stack enabling portability between public, private and hybrid clouds," Chris Aniszczyk, COO of the CNCF, wrote in a September 13 statement. "Oracle's participation as a platinum member is a testament to how quickly the market is adopting these technologies."
Earlier this year, Amazon Web Services, which had been a significant holdout on Kubernetes, joined the foundation as well. Right now, AWS is considered the largest provider of public cloud in the world, and the company didn't want to see workloads transfer to other clouds with Kubernetes growing in popularity as Enterprise Cloud News Editor Mitch Wagner wrote at the time. (See Amazon Joins Cloud Native Computing Foundation: Why You Should Care.)
In addition to Oracle and AWS, Google, Microsoft, IBM, Alibaba Cloud, Intel, VMware and a host of other companies are also onboard. While Oracle isn't as large of a cloud provider as AWS, Azure and Google, recent reports have found that the company is growing its share of the market. (See AWS, Despite Slowdown, Reigns Over Cloud Market – Report.)
Keep up with the latest enterprise cloud news and insights. Sign up for the weekly Enterprise Cloud News newsletter. "Nobody has more experience managing complex enterprise workloads than Oracle. By joining the CNCF, we're making it easier for enterprises to leverage the power of container-native technology to simplify their infrastructure environments to run in true hybrid cloud mode -- in any cloud," Mark Cavage, vice president of software development at Oracle, wrote in a statement. In addition to the big cloud players, Mesosphere, which helped champion containers within the enterprise, announced earlier this month that in addition to its own orchestration software, called Marathon, the company now plans to offer Kubernetes as well. (See Kubernetes Assimilates Mesosphere, Honoring Borg Ancestry.) Related posts:
Oracle Layoffs Target Sun Division – Reports Oracle Adds Machine Learning, AI to IoT Cloud Oracle Hiring 5,000 Cloud Pros in US — Scott Ferguson, Editor, Enterprise Cloud News. Follow him on Twitter @sferguson_LR.
Subscribe and receive the latest news from the industry.
Join 62,000+ members. Yes it's completely free.
You May Also Like
---