Retailers are moving their cloud workloads from Amazon Web Services, put off by competition from Amazon's storefront, according to several software and cloud services companies that do business with multiple cloud providers.
It's all vague at this point, and several vendors and at least one analyst say they're seeing no such migration. But it came up several times in discussions at the Microsoft Corp. (Nasdaq: MSFT) Ignite conference last week, from companies that do business with both AWS and Microsoft Azure. And a possible retail migration from AWS was raised as a possibility when Amazon bought Whole Foods for $13.7 billion last year. (See Amazon Steals Big Microsoft Customer With Whole Foods Purchase.)
CloudHealth is one example of a cloud vendor seeing a migration. CloudHealth provides tools to help enterprises manage workloads across multiple public and private clouds. The company provides tools for all the major public clouds, including AWS and Azure, and recently signed an agreement to be acquired by VMware Inc. (NYSE: VMW), which has strong ties to AWS.
CloudHealth is seeing a push by retailers away from AWS. Samir Mehra, the vendor's director of products, said one retailer told him that as long as CloudHealth's service is hosted on AWS, that retailer would not do business with CloudHealth.
"They want nothing to do with AWS at all," Mehra said. "Most of the retailers who are in direct competition with Amazon are moving to Azure."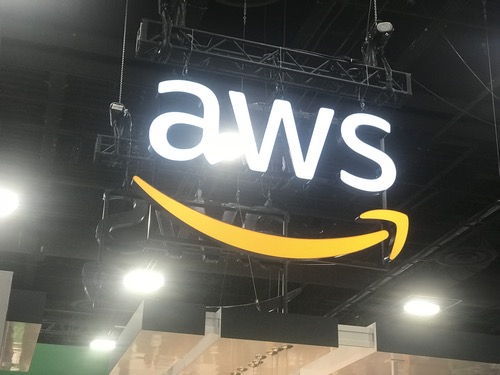 ---
Now entering its fifth year, the 2020 Vision Executive Summit is an exclusive meeting of global CSP executives focused on navigating the disruptive forces at work in telecom today. Join us in Lisbon on December 4-6 to meet with fellow experts as we define the future of next-gen communications and how to make it profitable.
---
But why now? Amazon has been disrupting retail for more than 20 years. And it's been a year since Amazon stepped up the competition from e-commerce to brick-and-mortar, acquiring Whole Foods, which set up a flurry of news reports about competing retailers leaving AWS. But the Whole Foods acquisition is not the reason for retailers leaving Amazon, says Mehra.
"They just don't want to give money to Amazon," he said. "A lot of these retailers are saying they're not going to spend more on AWS."
I heard similar reports from executives at Dynatrace and Dome9 at Ignite -- both companies that do business with both Azure and AWS.
"There are some retailers who are taking a more competitive or inward-facing view vs. what might give them the most technology capabilities," Amazon said in an email statement, adding, "but there are plenty of examples of retailers using AWS, including Cox Automotive, Brooks Brothers, GoPro, Shop Direct, Shutterfly, Zalando, zulily, and many others. The reason that so many retailers continue to take the long view is that they want to use the technology infrastructure platform that gives them the most functionality, the greatest agility, and the best security and performance. AWS is the clear leader in these areas."
Tom Murphy, chief marketing officer of hybrid cloud workload automation vendor Turbonomic, said retailers aren't leaving AWS but they are expanding their options. They want to work more with Azure. "I've heard that if they had a preference they would go to Azure," he said. For now, they're running both AWS and Azure.
Glenn Solomon, a partner at venture capital firm GGV Capital, reported a similar trend in November: "... several GGV portfolio companies whose solutions reside at AWS have been strongly encouraged by retailer customers to provide a mirrored service on another cloud because they'd prefer not to have their data stored with Amazon given competitive fears," he said.
On the other hand, Ovum Ltd. analyst Roy Illsley said he's not seeing any movement away from AWS. "From my understanding, AWS and Amazon are separated and run completely independently," to avoid any question of AWS competing with its customers, he said. "I have not heard of any retail customers making the decision on which cloud to use based on the AWS-Amazon link, or any leaving because of it." He said he's been to Google, Oracle, OVH, VirtuSTream, Oracle and IBM cloud events this year and none of those vendors are touting winning customers because of the AWS-Amazon link.
Last year, following Amazon's purchase of Whole Foods, there was a flurry of reports of retailers stepping back from AWS. Walmart was reportedly requiring its suppliers to move off AWS. (See Amazon Says Walmart Bullies Vendors Off AWS Cloud.)
I asked Walmart about its AWS relationship in preparing this story. A Walmart spokesperson said Monday: "We have never been an AWS user. Our vendors are free to use whichever cloud hosting service best meets their needs, but it shouldn't be a surprise when it comes to our sensitive data, that we'd prefer that doesn't sit on a competitor's platform." Last year he said about the same thing, adding that Walmart has "no policy against using AWS for vendors."
In July, Walmart tapped Microsoft as its "preferred and strategic cloud provider," teaming the two companies against their common, Amazon enemy. (See Walmart Teams With Microsoft Against Common Amazon Enemy.)
Also last year, CNBC reported that Target is considering cutting back ties with AWS. (See Is Target Looking to Cut Ties With AWS?.
And in November, CNBC reported that Kroger was using Google and Microsoft Azure to avoid AWS.
At the Ignite conference last week, Microsoft CEO Satya Nadella took a dig at AWS -- without naming names. It's a "strategic mistake" to depend on a provider "who is providing you a commodity on one end only to compete with you on the other end," Nadella said in a keynote Monday.
That also serves as a caution to enterprises that are looking to expand their internal IT to customers, suppliers, partners and even competitors. For example, Mercy Technology Services, the technology arm of the nationwide Mercy health system, is providing technology services to other hospitals and health services. (See Mercy Fills Virtualization Prescription.)
And shipping logistics company Maersk is teaming with IBM on a joint venture to use blockchain to build an information platform to cut red tape for the entire global shipping industry. (See IBM & Maersk Set Sail With Blockchain.)
Related posts:
— Mitch Wagner




Executive Editor, Light Reading