Walmart tapped Microsoft as its "preferred and strategic cloud provider," teaming the two companies against their common Amazon enemy in a deal announced Tuesday.
The goal for Walmart in the five-year agreement is to transform its retail business and make shopping faster and easier for its customers using machine learning, AI and other cloud technologies, including Microsoft Azure and Office 365, the two companies said. Walmart is already a Microsoft Corp. (Nasdaq: MSFT) cloud customer. (See Walmart Picks Microsoft As 'Preferred and Strategic Cloud Provider'.)
As part of the partnership, Walmart and Microsoft engineers will collaborate on moving hundreds of existing applications to native cloud architectures, including significant parts of the walmart.com and samsclub.com site to Azure.
Walmart will build a global IoT platform on Azure, including connected HVAC and refrigeration units to reduce energy usage, and applying machine learning to routing trucks in the supply chain, the companies said.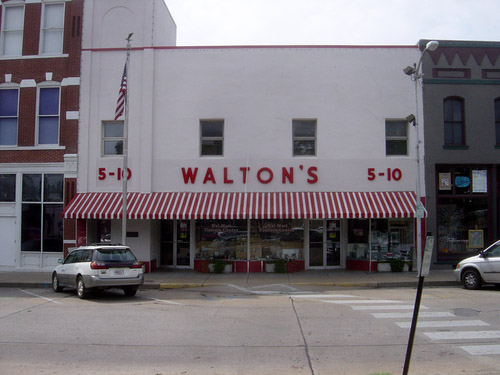 ---
Now entering its fifth year, the 2020 Vision Executive Summit is an exclusive meeting of global CSP executives focused on navigating the disruptive forces at work in telecom today. Join us in Lisbon on December 4-6 to meet with fellow experts as we define the future of next-gen communications and how to make it profitable.
---
Amazon.com Inc. (Nasdaq: AMZN) is Walmart's top retail competition, while Microsoft is second-place to Amazon Web Services Inc. in cloud market share.
Amazon's online retail dominance, as well as its purchase of Whole Foods, is driving at least some brick-and-mortar retailers away from the Amazon Cloud. Both Target and Kroger are pursuing other options.
Whole Foods was a marquee Microsoft cloud customer at the time of the purchase. (See Amazon Says Walmart Bullies Vendors Off AWS Cloud.)
The Wall Street Journal reported last year that Walmart was pushing suppliers to find AWS alternatives. (See Amazon Says Walmart Bullies Vendors Off AWS Cloud.)
At about the same time, Walmart teamed with Google to allow consumers to shop from Walmart online using Google Assistant. (See Google & Walmart Take the Fight to Amazon.)
And Walmart has made OpenStack and open source foundation to its cloud technologies. (See How Walmart Builds Open Source Culture .)
— Mitch Wagner




Executive Editor, Light Reading