Mercy Technology Services, the technology arm of a nationwide healthcare system, has a hierarchy of needs -- just like a person. Technology needs first to provide high availability, security and resilience, then build from there to improved patient care and other priorities.
Mercy Technology Services is the technology arm of Mercy, a Catholic healthcare organization comprising 43 hospitals across the US. It's transitioned from a classic internal IT department to a service provider, offering IT services to Mercy and other healthcare organizations.
Light Reading met with Scott Richert, Mercy Technology Services chief technology officer, at VMworld in Las Vegas, on Wednesday, August 29. He explained that high availability, resiliency and security have been the foundations for healthcare IT for more than a decade since healthcare in the US began the transition to Electronic Medical Records (EMRs).
Improved physician and patient experience are priorities as well. With the advent of electronic health systems, physicians spend a lot of time in front of the computer and need to get value out of that. Physicians look to technology to provide decision support and real-time analytics. And Healthcare providers look to emerging technologies such as voice recognition and ambient voice assistance -- the ability of computers to listen in on conversations between doctors and patients and prompt a physician on-screen for actions. For example, a doctor mentioning a patient medication prescription will receive a prompt to schedule a follow-up with the patient.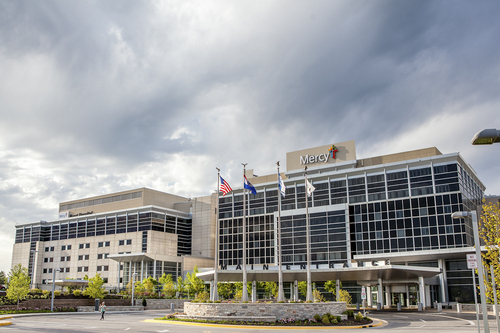 ---
Now entering its fifth year, the 2020 Vision Executive Summit is an exclusive meeting of global CSP executives focused on navigating the disruptive forces at work in telecom today. Join us in Lisbon on December 4-6 to meet with fellow experts as we define the future of next-gen communications and how to make it profitable.
---
Physicians are looking for ways to reduce "pajama time" -- time spent at home after hours entering documentation for patient follow-up, Richert said.
Additionally, Mercy Technology Services has a goal of improving its hospitals' customer experience. Traditionally, the customer experience has been just plain poor for healthcare in general.
"When people are ill in our communities, we're a highly trusted partner. We're a 191-year-old organization and we have a strong brand," Richert says. "But we're not always the most convenient."
Traditional providers like Mercy are seeing competition from other organizations getting into the business, such as the alliance launched early this year between Amazon, Berkshire Hathaway and JP Morgan Chase to disrupt the healthcare services industry. Additionally, medical services are being offered by retailers such as Walgreens and CVS. For parents looking for help with a kid's skinned knee or fever, these are attractive alternatives to Mercy.
Mercy is implementing analytics to drive "evidence-based treatment," providing better care through lower cost, Richert says. Mercy needs to pull together information from its own medical records, health insurance provider claims warehouses, the Social Security Administration and other sources, to make better care decisions. Mercy is looking to merge data from a total 170 registries.
But high availability, reliability and security came first. To achieve those goals, Mercy used VMware Inc. (NYSE: VMW)'s vCenter and vSphere software to fully virtualize its data center. Virtualization gave Mercy the ability to shift workloads, and avoid downtime. Mercy made that transition in 2009 and 2010.
Mercy implemented VMware AirWatch and Workspace One for mobile device management. When patients arrive at a Mercy hospital, they're loaned a tablet. "We put tablets in their hands," Richert says. The tablet tells the patient what to expect, their schedule, names of nurses and doctors, lab results and more information needed for their care. AirWatch provisions the tablets and de-provisions the devices when the patient is discharged. The tablet gets provisioned from nurses' stations, after being wiped of data from the previous patients. Mercy manages more than 8,000 mobile devices with AirWatch.
Over time, as Mercy Technology Services looked to provide IT to other healthcare organizations outside the Mercy parent company, it had to update its infrastructure to meet those needs.
"We had to get really good at what we do," Richert says.
Mercy Technology Services needed to provide multitenant capabilities in its data centers to meet the needs of multiple organizations, and looked to VMware NSX software networking and vCloud Director virtualization software, to meet those needs.
The transition brought challenges. Initially, Mercy's healthcare applications were not certified by their vendors to run in virtual environment. Some 60& of vendors said they simply would not support their applications on virtual machines. Mercy made the transition to VMs anyway. "We figured we could move it back if it didn't work," Richert says. "But it wasn't a problem."
Privacy was another challenge. Mercy allows doctors and other healthcare staff to use their personal phones, but they had to consent to deploy AirWatch on those devices, for security and privacy, as required by the US Health Insurance Portability and Accountability Act (HIPAA).
Virtualizing the data centers required significant training from the organization's IT staff.
But the biggest challenge of all was the cultural shift to dealing with external customers, Richert says. "We went from a single captive customer to having lots of customers that pay you and have contracts," he says. "It caused us to mature a lot of our processes. We had to have tight SLA agreements. We had to be able to prove our performance. We had to get good at customer relationship management and really interacting with the customers."
Richert adds, "It turned us into a service provider rather than just an IT department."
Related posts:
— Mitch Wagner




Executive Editor, Light Reading