Artificial intelligence, like a zombie, needs human brains. Not just any brains: AI needs brains that are trained in developing and building deep learning models. And there just aren't enough of those brains -- not even close.
To help close the brain gap, Microsoft is acquiring Lobe, a San Francisco startup working on making deep learning "simple, understandable and accessible to everyone," according to a post Thursday on the Microsoft blog, signed by Kevin Scott, Microsoft VP and CTO.
"Lobe's simple visual interface empowers anyone to develop and apply deep learning and AI models quickly, without writing code," Microsoft says. Lobe's technology "lets people easily create intelligent apps that can understand hand gestures, hear music, read handwriting, and more," Scott says.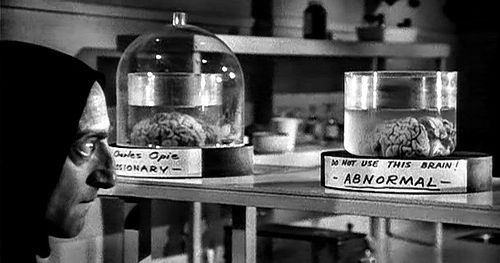 ---
Now entering its fifth year, the 2020 Vision Executive Summit is an exclusive meeting of global CSP executives focused on navigating the disruptive forces at work in telecom today. Join us in Lisbon on December 4-6 to meet with fellow experts as we define the future of next-gen communications and how to make it profitable.
---
The acquisition is the latest of several AI companies scooped up by Microsoft since the spring. Microsoft acquired Semantic Machines in May, for its conversational AI technology, and Bonsai in July to "reduce the barriers to AI development [using] machine learning, reinforcement learning and simulation," Scott says
And, of course, Microsoft announced an agreement in June to acquire GitHub, an open source collaboration platform, for $7.5 billion. (See Microsoft Swears GitHub Independence After $7.5B Acquisition.)
While AI has already made great strides, it's just getting started in many ways, Scott says. "This in large part is because AI development and building deep learning models are slow and complex processes even for experienced data scientists and developers. To date, many people have been at a disadvantage when it comes to accessing AI, and we're committed to changing that," he says. The Lobe acquisition is part of that effort.
Lobe was founded in 2015 and currently has three employees, according to VentureBeat.
Lobe's software is in beta. It was co-founded by Mike Matas, who previously worked on the iPhone and iPad and Facebook Paper and Instant Articles, TechCrunch says. Lobe's drag-and-drop, make-AI-development-easy approach is similar to Microsoft's own Azure ML Studio, according to TechCrunch.
Related posts:
— Mitch Wagner




Executive Editor, Light Reading