Microsoft Flexes Muscles on AI, IoT & Security
ORLANDO, Fla. -- Microsoft Ignite -- Microsoft launched its annual customer and partner conference Monday by firing announcements like T-shirts out of a cannon, delivering updates to its artificial intelligence, Internet of Things, edge computing, security and collaboration tools.
It's fashionable for big enterprise cloud companies to overwhelm with the sheer volume of announcements at their tentpole annual partner and customer conferences. Amazon Web Services Inc. does it at re:Invent in November, Google (Nasdaq: GOOG) did it at Google Next in July -- claiming 105 announcements -- and now it's Microsoft Corp. (Nasdaq: MSFT)'s turn, with more than a dozen announcements focused on the "hot buttons" of enterprise cloud. (See Pics: Carolers Photobomb Amazon re:Invent and Google Pushes Enterprise Strategy Beyond the Cloud.)
In security, Microsoft declared the death of the password, allowing enterprises to log in to Azure applications using just the Authenticator apps. Passwords are inconvenient -- everybody knows that -- but Microsoft also notes they're dangerous; compromised passwords are the source of most security breaches. (See Microsoft: Now You Don't Need a %$#! Password.)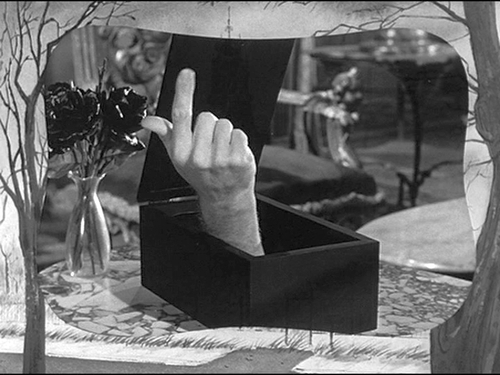 ---
Now entering its fifth year, the 2020 Vision Executive Summit is an exclusive meeting of global CSP executives focused on navigating the disruptive forces at work in telecom today. Join us in Lisbon on December 4-6 to meet with fellow experts as we define the future of next-gen communications and how to make it profitable.
---
Microsoft also launched a program to help protect electoral integrity, timed for the 2018 midterms, and an initiative to use AI for humanitarian purposes.(See Microsoft Goes Captain America, Launches 'Defending Democracy' Program .)
And that follows two announcements last week, of new AI features for its Dynamics 365 CRM software, and practical business applications for its HoloLens "mixed reality" technology. (See Microsoft Takes Aim at Salesforce With Dynamics AI and Microsoft HoloLens: Virtual Reality That an Adult Would Actually Want to Use.)
Here are some highlights of the additional Microsoft news, enhancing collaboration, edge, IoT, machine learning and data and analytics.
Collaboration gets a power-user boost Microsoft is giving Office 365 power users new tools to get work done, including search and enhanced LinkedIn integration.
New Microsoft Search puts a search box on top of every Office 365 application, powered by Bing. A new Ideas in Office capability allows users to click a lightning bolt icon and get instant suggestions for slides, and design and layout of images and charts. Ideas in Office will debut in Excel at Ignite this week, and soon in other applications. And starting Monday in preview, Excel will automatically convert pictures or hand-drawn tables into an Excel spreadsheet that can be edited, analyzed and shared.
With LinkedIn and Office integration, users can connect the two services and email LinkedIn contacts directly from Outlook, and co-author documents with them. "Essentially, you're combining your corporate directory with your LinkedIn network so you never have to keep track of email addresses for people either inside or outside your organization," Frank Shaw, Microsoft corporate vice president, communications, said at a press briefing last week.
Microsoft is also improving Teams. Launched two years ago, the collaboration tool is now used by more than 329,000 organizations worldwide, including 87 of the Fortune 100. Some 54 organizations now have more than 1,000 users on Teams, and Accenture recently crossed the 100,000 user mark. The recently announced free version spurred further growth, according to a blog post written by Ron Markezich, CVP, Microsoft 365 Commercial, scheduled to go live Monday. (See Microsoft Whacks Slack With Free Teams Tier.)
And Background Blur for video is rolling out in general availability in Teams. Previously available in preview, Background Blur uses facial detection to blur your background during video meetings. "Remember that toddler that photobombed the BBC interview? That feature could have saved the day," Frank Shaw, Microsoft corporate vice president, communications, said. (Shaw is referring to this incident. And we're glad that day wasn't "saved"...)
Teams also gets the ability to record meetings, with automatic transcription and captioning for playback. "This means if you miss a meeting, don't worry, you can just play it back -- or better yet you can just search for specific topics you're interested in and watch it from there," Shaw said.
Google is looking to use its G Suite to compete with Microsoft on office collaboration, and enhanced G Suite AI in July. (See Google G Suite AI Talks With Your Colleagues So You Don't Have To.)
And Microsoft is releasing Cortana Custom Skills for Enterprise, letting developers build custom skills for its employees, such as putting in paid time off requests or filling out a weekly scorecard. Cortana Skills for Enterprise is Microsoft's bid to bring voice-activated personal assistants from the home to the enterprise, a game that Amazon is also playing with Alexa, and Cisco with Webex (formerly known as Spark). (See Amazon Launches Alexa for Business and 'Hey, Spark!' Cisco Launches AI-Powered Voice Assistant for Meetings.)
Next page: Living at the edge
PARTNER PERSPECTIVES
- content from our sponsors