With Amazon closing its $13.7 billion acquisition of Whole Foods this week, other major players in the retail space are starting to get anxious. One of the biggest -- Target -- is now reportedly reconsidering its relationship with Amazon Web Services as competition grows.
On Tuesday, CNBC reported that Target is considering cutting back on its reliance on AWS for cloud services and will seek to regain greater control of its infrastructure. The report cited "sources familiar with the matter."
If all goes according to plan, Target could move most of its infrastructure off AWS by the end of 2018, according to the report.
In an email to Enterprise Cloud News, a Target spokesman declined to discuss the specific cloud providers the company uses, but confirmed that it is planning on a multi-cloud strategy:
We currently use multiple cloud service providers and will continue to do so. Early this year we evaluated providers, as we regularly do, and determined there were options that would better fit our business. We decided to implement changes and have been in the process of doing so since. While we won't share details, we plan to continue to use multiple cloud providers moving forward.
A AWS spokesman did not return an email seeking comment.
While Amazon has continued to move aggressively into retail, both traditional brick-and-mortar and e-commerce, as well as grocery shopping with the Whole Foods acquisition, its rivals have sought to fight back, especially at the expense of its AWS public cloud business.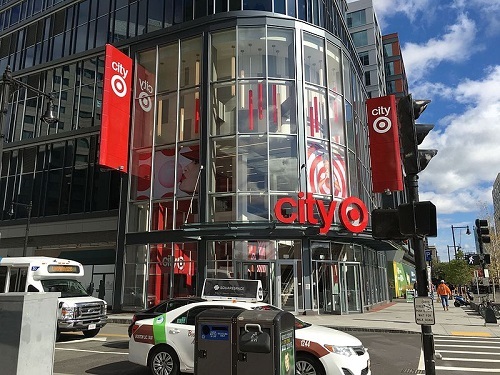 In June, reports surfaced that Amazon had starting accusing Walmart of putting pressure on its suppliers to move away from AWS. Walmart denied pressuring its partners, but a company spokesman told Enterprise Cloud News at the time that "there are cases in which we'd prefer our most sensitive data isn't sitting on a competitor's platform." (See Cloud, Digital Marketing Driving IT Hiring in 2017.)
Walmart itself uses OpenStack as part of a vast, private cloud network to run its infrastructure. The company and Amazon are not only competing over e-commerce but traditional retail as well.
In addition, when Amazon proposed its Whole Foods deal earlier this year, it turned out that the grocery chain is using Microsoft Azure for its cloud needs. It's not clear if Amazon will force Whole Foods over to AWS or allow it to keep on its infrastructure on Azure. (See Amazon Steals Big Microsoft Customer With Whole Foods Purchase.)
For its part, Target has been doing more to build up its own internal IT infrastructure using cloud, as well as DevOps and "agile" methodologies, to help develop and deploy its own software as a way to improve the customer experience. (See Target Looks to Open Source to Hit Bullseye.)
---
Keep up with the latest enterprise cloud news and insights. Sign up for the weekly Enterprise Cloud News newsletter.
---
However, the CNBC report also noted that Target has publicly announced that it's investing in Spinnaker, which was developed by Netflix to control and manage multiple public clouds. If Target does move off AWS, it then can have greater control over its infrastructure and allow the other big vendors to compete for its business.
If Target does go shopping for a new cloud vendor, it has several choices. Microsoft would likely make a big play for its business, especially if Whole Foods moves to AWS. Google Cloud Platform could also make a pitch for its services.
As of now, AWS still controls a vast amount of market share in the overall cloud market thanks to its dominance of public cloud and infrastructure-as-a-service (IaaS). A report by Synergy Research found that Amazon controls about 34% of the global cloud market, with Microsoft in second place with 11% and Google a distant third at 5%. (See AWS, Despite Slowdown, Reigns Over Cloud Market – Report.)
Profits from AWS are one of the reasons Amazon posted $38 billion in second-quarter sales when the company announced its results in July. (See AWS Engine Pulls the Amazon Train in Q2.)
Related posts:
— Scott Ferguson, Editor, Enterprise Cloud News. Follow him on Twitter @sferguson_LR.