SCTE® LiveLearning for Professionals Webinar™ Series: Closing the Rural Digital Divide
Date / Time:
Thursday, August 18, 2022, 11:00 am New York / 4:00 pm London
Overview: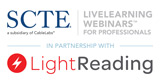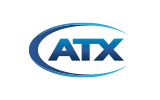 With the US government now doling out $9.2 billion from the new Rural Digital Opportunity Fund (RDOF) to spur broadband deployment in rural areas and much more aid likely on the way from President Biden's infrastructure bill, service providers of all kinds are now angling for a share of the large funding pie.
How much can cable operators, other providers and vendors leverage RDOF and other new federal funding programs to close the rural digital divide with fiber builds and fixed wireless? What kinds of systems are operators and vendors looking to build or expand? What are the biggest challenges they face in wiring rural america and how can they meet these challenges?
In this session, we will address these questions and more.
Speakers:

Alan Breznick, Cable/Video Practice Leader, Light Reading | bio

Kevin A. Noll, Principal Access Architect in the Office of the CTO, Vecima | bio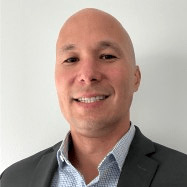 Alex Wong, VP, North American Broadband Growth, Harmonic | bio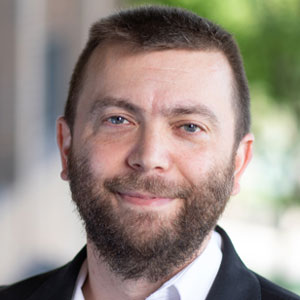 Brad Nikkari, VP of Access Network Products, ATX | bio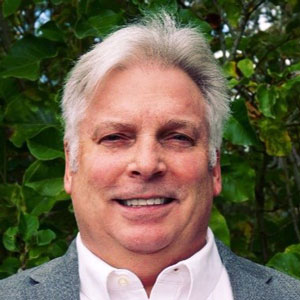 Glen Scymanski, Senior Sales Director of Broadband Development, Radisys | bio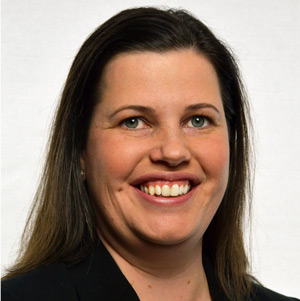 Robin Fenton, Vice President, Membership & Learning Operations, SCTE | bio
Alan Breznick has tracked the media, telecommunications, broadband, and consumer electronics industries for more than 20 years. Before switching over to Heavy Reading in 2007, he was the original editor of Light Reading Cable Website and founding author of Heavy Reading's Cable Industry Insider. At Heavy Reading, he primarily focuses on cable/MSO services, technologies, and networks, as well as IPTV infrastructure. Alan was formerly a broadband analyst for Kinetic Strategies and a contributing analyst for One Touch Intelligence. He previously reported for Communications Daily, Cable World, Multichannel News, Broadband Daily, Crain's New York Business, and Genuine Article Press, among other publications.
close this window
Kevin Noll is Principal Access Architect in the Office of the CTO at Vecima where he is focused on next generation optical access technologies. Prior to Vecima, Mr. Noll was an architect at Tibit Communications and at Time Warner Cable. He earned his BSEE from the University of Central Florida and MSEE from Villanova University and has spent nearly 30 years in the telecommunications industry designing and managing networks of all sizes.
close this window
Alex Wong leads broadband growth initiatives across North America at Harmonic with a focus on virtualizing and digitizing access networks. He has been part of Harmonic for over 19 years partnering with operators to design and deploy industry leading broadband and video systems within their networks. Alex earned his B.S. degree in Computer Engineering from The College of New Jersey.
close this window
Brad Nikkari, vice president of Access Network Products at ATX, has been a key contributor to several of the company's most successful product introductions and developments, including RF management, taps and passives and optical transport equipment. A telecommunications professional for nearly 25 years, Brad joined ATX Networks in 1999. His BSc from Queens University, Kingston, is focused in EEng.
close this window
Glen Scymanski is a veteran in the telecom industry with 30+ years of experience in broadband technologies such as fixed wireless, submarine fiber networks, WiFi6 and numerous others.

Glen is currently a Senior Sales Director of Broadband Development at Radisys, where he enables open telecom solutions for operators across the country. Prior to his current role, Glen was instrumental in building broadband networks for critical infrastructure, enterprises, regional service providers, rural utility companies and municipalities. Glen has vast education and experience in building out XGS-PON, whole home Wi-Fi, and Fixed Wireless networks using cloud-based management software platforms.

Glen graduated from the Southern Illinois University in Carbondale with a BS in Industrial Engineering and currently resides in the Portland, Oregon metro area.
close this window
Robin Fenton is the Vice President of Membership & Learning Operations for the Society of Cable Telecommunications Engineers (SCTE). In this role, she oversees operations impacting 10,000 learners, 3,000 certified professionals, 70 chapters and 14,000 members worldwide. Her responsibilities include developing and executing strategies that encourage member engagement, customer satisfaction, learner development, and empower volunteers to carry out the mission of SCTE at the local level.

Robin started her SCTE career in 2002 as manager of standards operations for SCTE, where she managed the cable industry standards process from the initial project authorization through committee approval and final American National Standards Institute (ANSI) review. In 2006, she became the director of chapter support, providing resources, tools and support for over 70 chapters and 1,100 volunteers. In addition to cable, her prior work includes utility, manufacturing and broadcasting industry experience.

She earned her Master in Business Administration from Pennsylvania State University and her Bachelor in Communications emphasis in Broadcasting and Public Relations from Mansfield University. In 2020, she was recognized as a leader in the cable industry as a CableFax Honoree for Most Powerful Women in Cable.
close this window

Webinar Archive Registration
To register for this webinar, please complete the form below. Take care to provide all required information (indicated in
red
). Press
Register
to complete your registration. If you have already registered for our site or for one of our webinars, you may
login
to register without re-entering your information.