"Set the dial to the second millenium, Sherman."

VCs have set the Wayback machine to 1999, according to the latest joint report from equity research company Venture Economics and the National Venture Capital Association. The report says that overall venture investment levels are now at the same levels they were at in 1999, thanks to the ever popular "market conditions."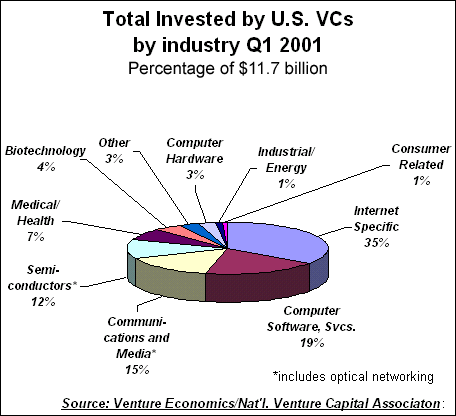 VCs are not only doling out less, they're spreading it more thinly. During the latest quarter, U.S. venture capitalists invested $11.8 billion in 1,072 companies (an average of $10.94 million per startup), compared to $20 billion on 1,495 companies (an average of $13.71 million per startup) during the fourth quarter of 2000. Investment's the lowest it's been since the first quarter of 1999, when VCs shelled out roughly the same amount -- $11.8 billion - on 874 companies (about $13.59 million per startup). The overall effect is a sharp downward trend across all metrics: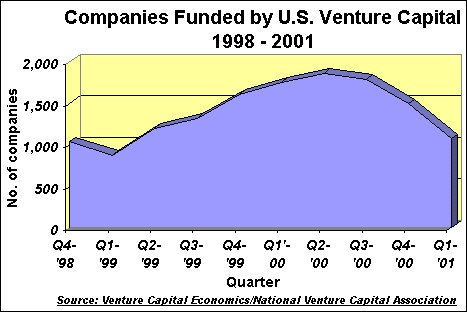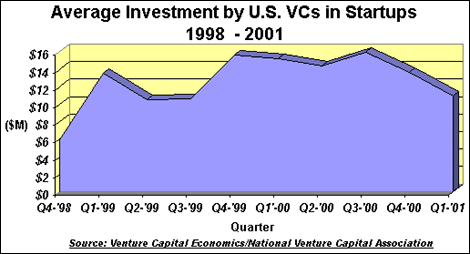 Despite this downturn, some positives emerge: According to sources at Venture Economics, optical networking investment shows signs of strength when compared with other industry segments. "The rate of communications investing has really increased. Most of the Internet-related investment was in communications hardware in the most recent quarter," says Jesse Reyes, vice president at Venture Economics. "Comm equipment such as optical networking is what is hot." Reyes indicates that optical components and equipment both added significant pop to the semiconductor and communications and media segements this quarter.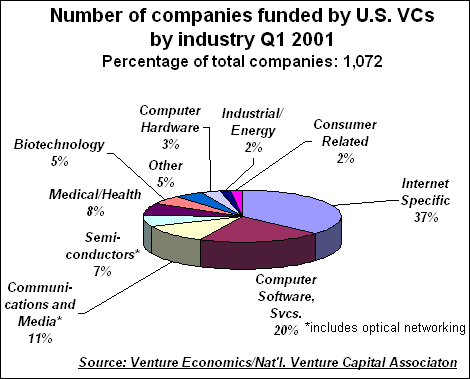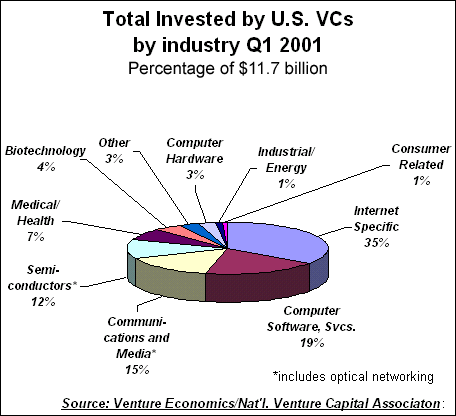 Going forward, anything that helps extend Internet bandwidth is aimed in the right direction, according to U.S. VCs. "While it is true that VCs are no longer backing every Internet idea out there, they are continuing to invest in the future the Internet promises," Reyes maintains. "However, they are doing this through selective investments rather than playing the speculative investment game that was so prevalent in the past couple of years."

— Mary Jander, Senior Editor, Light Reading
http://www.lightreading.com