Las Vegas is the best place for a telecom industry gathering of any sort. The place is steeped in truisms -- "The house always wins" and "Everyone wants something for nothing" -- that seem to apply as easily to broadband deployments as to the gaming business.

Is there a connection between broadband demand and "The Cravings" buffet line at The Mirage? Even though the filet of sole probably came from a cooked shoe, consumers didn't seem to care when they're allowed to pack in all they want for a flat fee.

Okay, we'll stop trying to make a link between the photos taken in Las Vegas and the actual themes of the United States Telecom Association (USTA)'s Telecom '04 show (see RBOCs Clear (Another) Regulatory Hurdle and Dude, Where's My DSL?). Without further ado, here are ten pictures from the week that was in Las Vegas.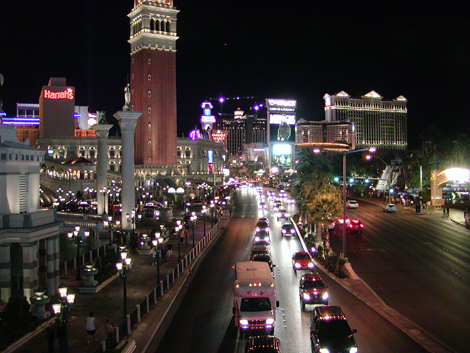 Click on the "Next Page" link below for more photos!

— Phil Harvey, News Editor, Light Reading