AT&T Building 5G Network on an Open Source Foundation
AT&T Building 5G Network on an Open Source Foundation
Sure, Kubernetes and OpenStack provide the platform for a continent-spanning network, but the open source process is a critical part of the equation.

In building the foundation for its US-wide 5G network, AT&T chose an innovative path. Instead of a proprietary solution from a vendor, AT&T implemented an open source platform built on Kubernetes and OpenStack.
"We made a big bet that open source was the right way to go," Ryan Van Wyk, AT&T Inc. (NYSE: T) associate VP, network cloud software engineering, tells Light Reading. And that bet paid off handsomely, he says.
AT&T last week described a substantial, multi-year project to build its 5G network on a cloud based on Kubernetes and OpenStack. The telco has implemented OpenStack on Kubernetes in more than 20 regions to date, with more to come. (See AT&T Inks '8-Figure' Kubernetes & OpenStack 5G Deal With Mirantis.)
It's a big project, spanning 12 US cities by December, with seven more coming by June. (But not everybody agrees that AT&T has truly implemented 5G -- see Sprint Sues AT&T Over '5G E' Branding.)
AT&T picked Kubernetes and OpenStack for the flexibility and agility required for a cutting-edge continent-spanning 5G network. But more than the technology -- the open source process itself is an essential asset, Van Wyk says.
Figure 1: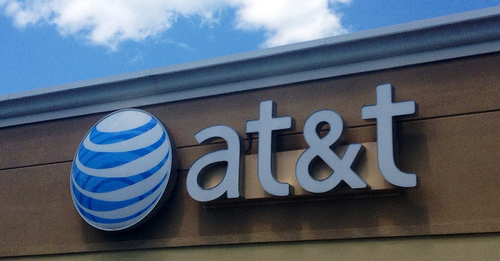 Photo: Mike Mozart (CC BY 2.0)
Light Reading is bringing together all of the key players in the automation revolution in a NEW location! Don't miss the Telco Automation Everywhere event on April 2 in New York City. Join us as we tackle the business and technology challenges behind building autonomous networks. This event is free for communications service providers -- register today!
"For every one developer we put into contributing to the community, we're getting greater than one back," says Van Wyk. That's an engineer's way of saying AT&T gets more staff-hours out of the community than it puts in. "We were able to move much faster because we have a larger group of folks working to try to solve problems together," Van Wyk says.
Open source provides the leverage to tackle really big problems. "The scale of these projects requires a developer organization bigger than we have today. Open source lets us leverage each other," Van Wyk says.
Additionally, open source helps with recruitment. AT&T can bypass much of the traditional job interview process and instead examine the quality of job candidates' code, Van Wyk says. "We can see from their commit history upstream what kind of developer they are," he says. "There is full transparency in terms of how well they collaborate with others, quality of code, are they a forward thinker, that allows us to find the right people for the job and bring them in."
And when you hire developers who have already been working on that project, they're ready to get started working day one. "There is no coming up to speed," Van Wyk says. "That's very powerful from a development perspective."
Open source gives organizations a choice of vendors, because multiple vendors will be working on an individual project, Van Wyk says.
"And you're not just getting support from that one company," Van Wyk says. "You're getting support from the community at large. As bugs are found and worked on, they're being merged from the distribution suppliers and into the community and everybody is getting the benefit of that. You're not just tied into the universe of people around one supplier, you have a larger universe. You get better quality as a result of that."
Additionally, open source helps employees build depth. They collaborate with other developers outside their own organization, even in other industries, and learn other perspectives on solving problems, Van Wyk said. You don't get that with proprietary software, where employees only collaborate inside their own company and work on an individual software ecosystem. "If you have a VMware shop, you'd only be exposed to an individual ecosystem inside one company. But for example if you're working with Nova with OpenStack you have exposure to 600 companies all around the world. That's a much bigger universe," Van Wyk says.
Participants come from multiple industries; an AT&T developer will learn from a public cloud operator in Europe or a Chinese manufacturing company. "They have different deployment needs, and look at the same problem with different eyes. They have different recommendations on how to move forward."
Van Wyk adds, "We've seen that pay dividends. We hire college grads and grow them quickly in terms of engineering maturity."
AT&T is no stranger to open source; the company has been using open source for years. It is a longstanding -- but not always enthusiastic -- OpenStack user. (See AT&T Wavers on OpenStack Commitment.)
AT&T is also a leader in the development of the Akraino Edge Stack open source project for telco edge computing. Last month it launched a partnership with Nokia Corp. (NYSE: NOK) on open source radio controller architecture. And it's implementing white box routers for its mobile network. (See AT&T Boosts Akraino With Code, Summit, AT&T, Nokia Team on O-RAN Code, DANOS Fuels AT&T's White Box Binge , AT&T Preps White Box Routers for 5G and AT&T: What Is 'Open Source,' Anyway?)
The benefits Van Wyk outlines for open source are common to its advocates. Light Reading has talked with numerous communications service providers and enterprises about the benefits of open source, and they sing from the same hymnbook, praising greater agility, flexibility, a richer recruitment pool and ability to gain perspectives from other organizations and industries. (See The Open Source Revolution Is Over – the Revolutionaries Won, How Open Source Has Turned the Software Industry Upside-Down, Taking It Slow: Enterprises Use Open Source, but Are Cautious About Contributing, Not Business as Usual: Open Source Changes IT Operations.)
— Mitch Wagner




Executive Editor, Light Reading
Subscribe and receive the latest news from the industry.
Join 62,000+ members. Yes it's completely free.
You May Also Like
---