10:00 AM -- Dr. Suess, it seems, was ahead of his time.

Reuters reports today:


Taiwan, home to the world's first transgenic glowing fish, has successfully bred fluorescent green pigs that researchers hope will boost the island's stem cell research, a professor said on Thursday...

"There are partially fluorescent green pigs elsewhere, but ours are the only ones in the world that are green from inside out. Even their hearts and internal organs are green," Wu said on Thursday.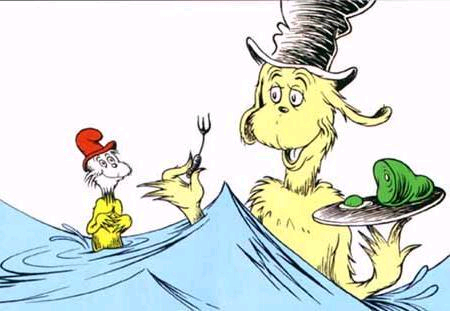 Next: wings.

— Larry, Attack Monkey, Light Reading