RGB Networks Inc. has launched a suite of "digital overlay" applications for its Broadcast Network Processor (BNP) platform that will allow cable operators and their advertisers to create and change targeted spots in real-time and in the digital domain.

According to RGB, the app can directly overlay text, graphics, and motion video onto more than 500 TV ads simultaneously. Costs linked to the creation or changing of ads are greatly reduced because everything is digital and done on top of the program being played out.

U.S. operators generated $4.3 billion in revenues from local advertising in 2006, according to Kagan Research LLC . Those same operators are now starting to explore how targeted ads can push that figure higher.

Dynamic and targeted ad insertion "is already on the list of every top operator we talk to," says Ramin Farassat, RGB's vice president of product marketing.

The capability requires a software upgrade to the BNP, a device that operators are using to process and groom digital video, including switched digital video (SDV). Each BNP can support up to 512 streams.

In terms of how it could be applied, RGB's system can insert text and grahics, or embed an image directly onto the digital stream. In the early going, some customers are testing it to send Emergency Alert System (EAS) text messages that can be customized for specific ad zones.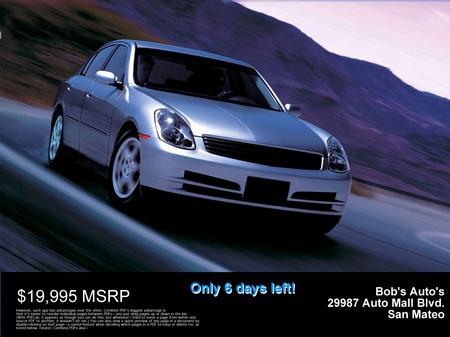 RGB and an undisclosed MSO partner are also working on an "enhanced television" overlay application that would enable viewers to request more information about a product being advertised by clicking an on-screen icon. The concept is similar to advertising "telescoping" in the interactive television (iTV) arena, but the information would be supplied on-the-fly rather than pre-designed by a broadcaster.

Although the product is new to RGB, it's not the first to reach the market. In April, Terayon Communication Systems Inc. enhanced its flagship CherryPicker digital video processing platform with a range of similar applications, including those that let operators insert localized graphics and ads into digital programming. (See Terayon Updates Its CherryPicker .)

Motorola Inc. (NYSE: MOT) is in the process of acquiring Terayon for about $140 million in a deal announced late last month. (See Motorola to Buy Terayon for $140M.)

Motorola has been reselling RGB's BNP technology, but, due to the product overlap, will stop that practice once its acquisition of Terayon is complete. Motorola, however, will continue to offer RGB's Simulcast Edge Processor (SEP), which still represents about 70 percent of RGB's shipments.

Farassat claims RGB can differentiate itself from Terayon on density and on a cost-per-stream basis. He says RGB's platform enables its digital apps for "tens of dollars per stream," versus thousands of dollars per stream for its competitor. RGB's enhancement is made through software. Terayon has said an upgrade for its application system requires a new DSP processing card for the CherryPicker.

Manipulating and altering spots in the digital domain will open up the door to more targeted advertisements, and will help to keep ad dollars tied to the TV screen, even as advertising budgets continue to gravitate toward Internet advertising, says Farassat.

Smaller advertisers can also participate in the targeted model, he says, because they can create customized versions of an ad quickly and more affordably than they would if they had to recreate and produce everything from scratch several times over.

RGB, with 90 employees, had $20 million in revenues last year, and expects to double that in 2007.

Although RGB has cut its teeth on the cable industry, and has deployments with every major U.S. and Canadian MSO, the company has also sought success in the telco sector, picking up a deal with Verizon Communications Inc. (NYSE: VZ) along the way.

The fate of privately held RGB has been a hot topic ever since Motorola agreed to snap up Terayon last month. While RGB has inisisted it will seek an initial public offering before weighing sale opportunities, it is considered one of the next coveted aquisition targets. It's also well known in cable circles that Motorola and Cisco Systems Inc. (Nasdaq: CSCO) are pitted in a positional war and looking to expand their portfolios through acquisition and, therefore, prevent valuable startups and their assets from falling into the other's hands. (See RGB: Ripe for Aquisition? )

— Jeff Baumgartner, Site Editor, Cable Digital News