The Open Source Revolution Is Over – the Revolutionaries Won
What happens when the revolutionaries win? After they've stormed the castle, tried on the king's clothes, slept in his bed and drunk the royal wine, then what?
They have to figure out how to actually run things.
The open source revolutionaries stormed the castle recently with two monumental business deals: Microsoft Corp. (Nasdaq: MSFT)'s closing its $7.5 billion GitHub acquisition, and the announcement that IBM Corp. (NYSE: IBM) plans to acquire Red Hat Inc. (NYSE: RHT) for a staggering $34 billion. (See Microsoft Completes $7.5B GitHub Acquisition and IBM-Red Hat: A Crazy Plan That Might Work.)
But truly the revolution ended before then. Open source is now a mainstream way of working, for both communications service providers and enterprises.
How did we get here, and where do we go from here? To answer those questions, Light Reading talked with about a dozen open source leaders over the past few months, in enterprises, cloud providers, and communications service providers.
Over the next few weeks, we'll bring you stories about the different business models that open source has created, and the different ways that organizations use open source. We'll talk about making the transition to open source. We'll talk about what some see as a devil's bargain -- the transition between free software and open source software, and why that seemingly subtle distinction is a big deal. And we'll talk about a dark side of open source; recent allegations of abuse that resulted in Linux creator Linus Torvalds temporarily quitting his position of leadership in developing the operating system kernel.
Linux Foundation Executive Director Jim Zemlin sees multiple factors contributing to the ascent of the new paradigm. Open source won the support of mainstream technology leaders such as IBM and Oracle Corp. (Nasdaq: ORCL); Linux became a standard server OS; and Linux was embraced by non-technology companies such as Toyota, financial services companies and entertainment companies, as well as telcos such as AT&T. (See Linux Foundation, AT&T Launch Akraino, Oh the Humanity! AT&T's Airship Open Infrastructure Project Takes Off and DANOS Fuels AT&T's White Box Binge .)
Google (Nasdaq: GOOG) was a huge driver, Zemlin says. "Google effectively leveraged open source, specifically Android, to become the largest operating system in the world," he said. The open source Android operating system achieved dominance for mobile handsets.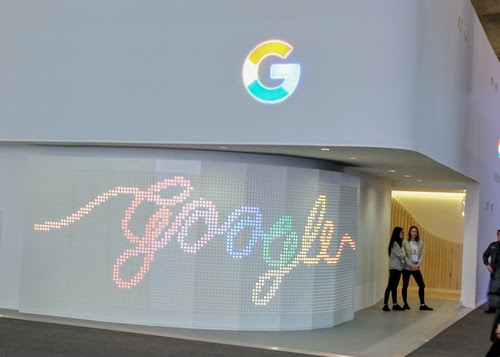 ---
Now entering its fifth year, the 2020 Vision Executive Summit is an exclusive meeting of global CSP executives focused on navigating the disruptive forces at work in telecom today. Join us in Lisbon on December 4-6 to meet with fellow experts as we define the future of next-gen communications and how to make it profitable.
---
"That's when people said maybe there's something here." says Zemlin.
Some organizations adopted open source early on. For example, the telco CenturyLink Inc. (NYSE: CTL), with $17.7 billion in revenue last year, was an early open source advocate. "We were putting badges on our outlaws ten years back," says Travis Ewert, who, at the time we interviewed him, was CenturyLink vice president, software defined services and big data. He's since left the company and is currently consulting. "We recognized that we were lacking certain skillsets. The outlaw had the gunslinging skills we needed." (See A Deep Dive Into CenturyLink's Operations Transformation & Roadmap.)
At Google (Nasdaq: GOOG), open source was part of the DNA from the beginning. Twenty years ago, Google's search engine was built on vast arrays of cheap Linux servers, an architectural approach that has since become standard but which Google pioneered. Since then, Google has been a leader in Linux development, as well as producing more than 2,000 open source projects, along with pioneering major open source packages such as TensorFlow for artificial intelligence, Kubernetes for container management, the Chromium web browser, and the Go open source programming language. (See Google Pushes Enterprise Strategy Beyond the Cloud and Kubernetes & the Grand Google Conspiracy.)
Mainstream enterprise companies haven't always been as accepting of open source as Google. But that outlook has changed, says Melody Meckfessel, Google senior director of engineering.
"At some point, you were the crazy person who advocated a new way of doing software. And that has shifted," she says. "In major enterprise software companies, when I talk to CIOs and CTOs, open source is always part of the discussion, because it enables developers to collaborate."
Gary Cantrell, SVP and CIO at $19 billion electronics engineering, manufacturer and supply chain company Jabil Circuit Inc. (NYSE: JBL), has seen that change within his own organization. Four years ago, upper management was skeptical of the value of open source and urged due diligence. "The folks I report in to have changed over the past year. The EVP I report in to now has a much deeper technology understanding than his predecessor did, and he's more aware of open source and the benefits of open source," Cantrell says. "But people still want to do due diligence, make sure software is appropriate for our size and scale, and make sure that when inevitable issues happen, we can support it. Now it's the same type of questions that we would ask of a proprietary solution." (See Jabil Leverages Cloud to Improve Manufacturing .)
Next page: A bumpy transition for some
PARTNER PERSPECTIVES
- content from our sponsors