For organizations used to the old ways of doing business, open source can be a tough transition.
Open source requires self-sufficiency, new relationship skills and vigilance against new kinds of risks, say technologists working at telcos, cloud providers and enterprise IT who've embraced open source.
Open source culture also requires a thick skin against criticism.
"Open source is developed in a radically different methodology than most enterprises are used to when it comes to producing software," says Justin Shepherd, CTO, private cloud, at Rackspace , a managed cloud computing company which pioneered OpenStack open source software for cloud infrastructure, and also supports Kubernetes and other open source projects. (See Rackspace Launches Kubernetes-as-a-Service.)
Freedom of choice is a great benefit for open source -- but it can also be problematic, says Melody Meckfessel, Google (Nasdaq: GOOG) Cloud Platform VP engineering. It requires tough decisions. "You need to do your due diligence to find out which tools to use," she says. (See Google Pushes Enterprise Strategy Beyond the Cloud.)
No Batphone
Developers should start from customer needs to determine which open source projects to adopt, and be sure open source projects are supported by an ecosystem drawn from multiple organizations, says Meckfessel.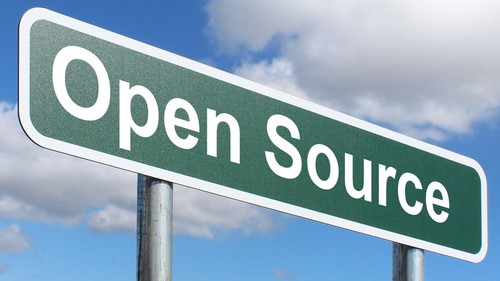 As they deploy and operate open source software, organizations have to learn self-sufficiency. There won't always be a vendor around to rescue them if they get into trouble, says Ben McCormack, who was Evernote Corp. 's chief of staff when we spoke with him in mid-2018. McCormack is now at Google. (See Why Evernote Picked Google Cloud Over Amazon.)
While Evernote was built on open source from the beginning, McCormack started his career at shops that used Oracle Corp. (Nasdaq: ORCL) and Hewlett-Packard technology. "You had to learn vendor and relationship management. All of that goes away with open source," he says.
If you couldn't fix an Oracle problem yourself, "you called your account rep and asked nicely and Oracle made it go away," McCormack says.
That changes with open source. "If you're running a MySQL environment, yes, there are vendors, but generally speaking you're on your own. So the technical people haven't got the Batphone they can call. They have to be more resourceful."
However, this is only a problem for people already established in the workplace. "The next generation of people coming into tech -- guys coming into management roles in ten years -- have no experience of managing a vendor or price negotiations. It doesn't exist anymore," McCormack says.
Be careful about licensing
Organizations using open source code need to be careful about licensing. "Free isn't always free," says Gary Cantrell, SVP & CIO for Jabil Circuit Inc. (NYSE: JBL), a manufacturing company that uses both cloud and open source software. (See Jabil Leverages Cloud to Improve Manufacturing .)
Open source code often carries legal obligations to contribute back to the community, and organizations need to be careful to comply, Cantrell says.
Organizations need to ensure that open source licensing doesn't jeopardize the company business model: for example, by requiring organizations to publish proprietary software because it's linked to an open source project, says Dietmar Fauser, vice president architecture, quality and governance for Amadeus Corp., which provides reservations back-end systems for the travel industry. (See Amadeus Flies With Open Source.)
Organizations that fail to contribute back to the community run the risk of losing out on open source benefits, says Travis Ewert, who was CenturyLink Inc. (NYSE: CTL) vice president, software defined services and big data, when we interviewed him in mid-2018. Ewert now does consulting.(See Here's How CenturyLink Is Cutting Capex.)
Stay with the pack
Developers who fail to work with the larger community can get so far from the mainstream open source project that they're working independently. It becomes more difficult to get support, and to hire talented developers interested in working on a true open source project that's independent of an individual organization, Cantrell says.
Next page: Stand the heat