MRVC, Akamai Mourn Crash Victims
MRV Communications Inc.
(Nasdaq: MRVC) and
Akamai Technologies Inc.
(Nasdaq: AKAM) announced Tuesday that two of their executives were victims of the plane crashes involved in Tuesday's terrorist attacks on New York City.
Edmund Glazer, chief financial officer and vice president of finance and administration of MRVC, was killed aboard American Airlines flight #11 from Boston to Los Angeles, which crashed into the New York World Trade Center, confirmed the airline and MRVC. Edmund, 41, was survived by a wife and son.
Glazer took the jobs of vice president of finance and CFO at MRVC in June 1995. He joined the company in October of 1994, first serving as operations manager.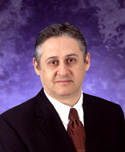 Noam Lotan, president and CEO of MRV, issued the following statement: "This is a very sad day for MRV and for all who knew Edmund. He was a true friend and his kindness and devotion will be deeply missed. We have lost a member of our family, and his loss is overwhelming to us all. Our thoughts and prayers are with Edmund's family, friends and colleagues and all the families that have suffered personal losses during this tragedy."
Daniel C. Lewin, co-founder, chief technology officer and board member of Akamai, was killed on the same flight. Lewin, who was 31, is survived by a wife and two sons.
Lewin founded Akamai in September 1998, along with Tom Leighton and a leading group from the Massachusetts Institute of Technology (MIT). As chief technology officer, he was responsible for Akamai's research and development strategy. He was awarded the 1998 Morris Joseph Lewin Award for Best Masterworks Thesis Presentation at MIT, and his master's thesis included some of the fundamental algorithms that make up the core of Akamai's network caching software.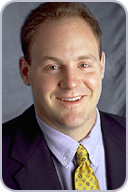 Lewin was born in Denver, Colo., and raised in Jerusalem. He was an officer in the Israel Defense Forces, having served in the country's military for more than four years.
George H. Conrades, chairman and chief executive officer of Akamai, issued the following statement: "Danny was a wonderful human being. He will be deeply missed by his many friends at Akamai. Our thoughts and prayers are with Danny's family, friends and colleagues during this time of national tragedy and personal loss."
--
Light Reading
staff
http://www.lightreading.com
PARTNER PERSPECTIVES
- content from our sponsors