State of Security in the App Economy

12/11/2013

Comment (7)

All of the top 100 Android mobile apps were hacked in 2013, according to new research from Arxan. The iPhone isn't safe either -- 56% of iOS's top 100 apps were also hacked this year.
The mobile security vendor found that no app is safe, despite the notion that iOS is a more secure operating system than Android. That includes financial apps too. It says that 76% of the Android financial apps tested had been broken into while 36% of the tested iOS financial apps were hacked variants.
The mobile malware problem, as well as the threats to the mobile network -- and what operators are doing about them -- was the focus of Light Reading's recent Mobile Network Security Strategies conference in NYC. Check out all the coverage on our show site.
And, take a look at this infographic, courtesy of Arxan Technologies Inc. , to see how big of a problem mobile app hacking really is.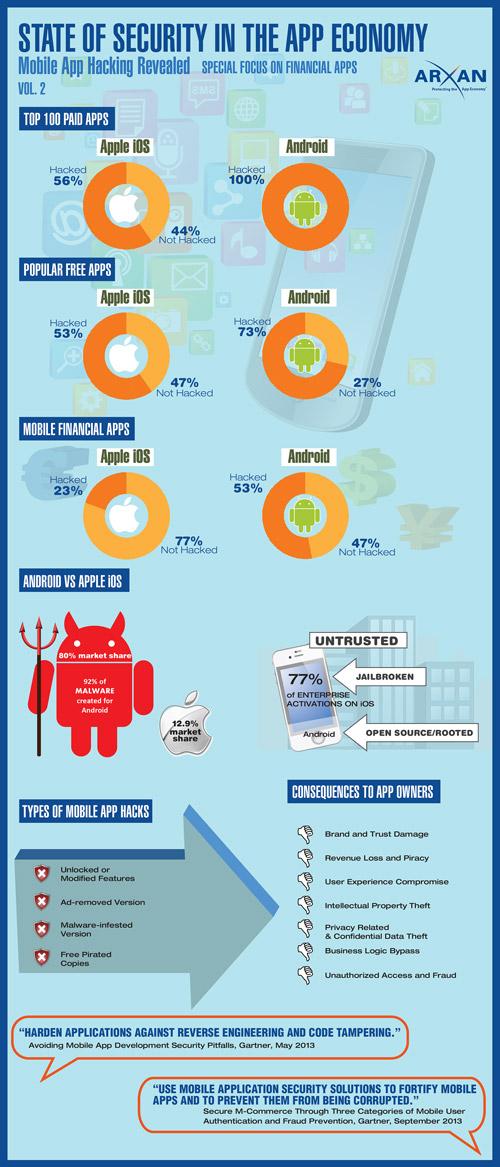 (7) |