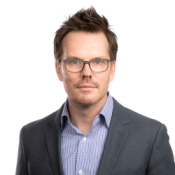 11/9/2006

Comment (3)

10:00 AM -- From The Philter's PR Dos and Don'ts file, here's a pitch from one of the kids at Bite PR in San Francisco (Likely motto: "We bite. Big time."), as sent to our [email protected] address this week:


Hello Malcom,
I wanted to check in and see if you are available the week of November 28 for a chat with Nominum's VP of Marketing, Albert Gouyet. He'd like to discuss why wireless carriers should care about the domain name system (DNS) and how it can affect subscriber service and carrier profitability… As a company that develops DNS server technology for leading global service providers, Nominum can discuss what they've been hearing from customers and what wireless carriers should know when upgrading their systems.

Let me know if you're interested and we can set up a time for you to speak with Albert.

Thanks for your consideration.

Kindly,
Erin


The most lovely thing about the famed generic interview pitch is that it almost always has the wrong name. Is this a software issue or a PR industry standard practice?
I'm not Malcom. Even guys who are named Malcom actually spell their name as Malcolm, not Malcom. And, in its 6-plus year history, no employee of
Light Reading
has ever been called Malcom or Malcolm.
— Phil Harvey, Name Dropping Editor,
Light Reading

(3) |