Apparently it's open season in declaring the resignation of Michael Powell, who is Chairman of the Federal Communications Commission (FCC) and the son of Secretary of State Colin Powell.

If you believe the FCC, it's not happening any time soon. While chatter of Powell's resignation seems to be showing up all over the place and feeding on itself like an Internet virus, the FCC denies the reports.

Today the FCC rebuffed a recent Time magazine article, which has once again fired up the resignation rumor mill. "The report is without foundation -- the chairman has no plans to leave the commission," Reuters quotes an FCC spokesman in response to the Time article.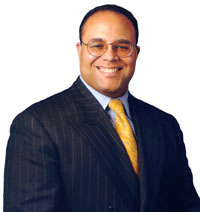 What's sparking the rumors? Powell's been roundly criticized by Congress for his move to ease media ownership rules. He's also been criticized for not holding sway while fellow Republican Kevin Martin sided with the Democrats against Powell's attempt to abandon the rules that require incumbent carriers to allow competitors access to key network elements at wholesale prices (see Powell Loses FCC Vote and FCC's Martin: Ruling 'Balanced').

The story of Powell's potential resignation is not new. It appears to be constantly making the rounds in the press.

The Wall Street Journal cited rumors that Powell would resign in late February. The rumors were repeated in Slate.com's "Today's Papers" column.

An April 1 piece in Washington Monthly said that Powell was so infuriated with losing the vote regarding the telecom rules that "some close observers think he may resign."

The Daily Deal, in a June 18 article, says if the President were to overturn Powell's media ownership rules, it "would be such a significant rebuke that Powell would likely have to resign."

The same paper quoted Legg Mason Inc. analyst Blair Levin in another piece as saying there's "only one person whose lack of confidence could force Powell to resign, and that is the president."

Also last month, when musing on why everyone on television seems so happy these days, Television Week columnist Tom Shales asked: "Did I miss something? Did Joan Rivers retire? Or Michael Powell resign?"

So it is apparent that Powell's resignation is on everyone's minds. It's not clear when Powell will resign, but it shouldn't be long now. Less than five years, tops.

— Phil Harvey, Senior Editor, Light Reading