A swirl of images from the Fellini-esque circus that is CES 2007:

Most of us saw Vegas from the inside of a bus.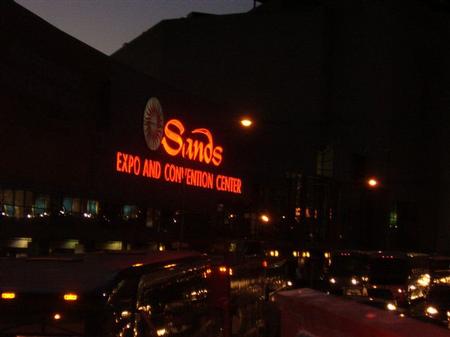 The surprise handset hit of the show was the Casio waterproof phone. Perfect for those of you that continually drop your cellphone in the toilet. This phone could actually prove surprisingly useful in the Las Vegas desert it seems.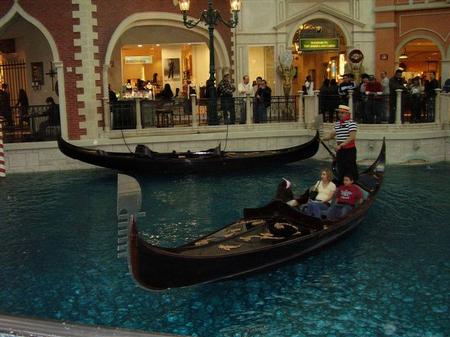 LG Telecom made no promises of their phones being able to withstand any kind of downpour. The vendor was, however, showing off some of the initial WiBro handsets they are making for the South Korean market.


The question of how to present the humble cellphone in a new and exciting light was on the mind of some vendors. Motorola Inc. (NYSE: MOT) tried to innovate by embedding some of its top models in the floor of their booth.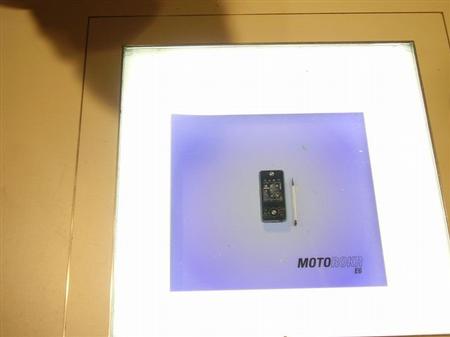 Evidently the Motorola team just couldn't get enough of the horrendous cross-Vegas commutes that typify a week at CES. They even built a fake subway car in their booth.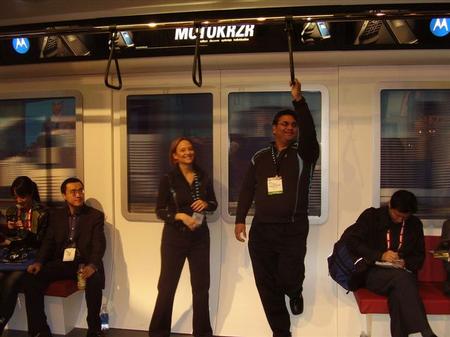 If you needed to rest your weary feet after tramping round the many halls and exhibits there were definitely a number of options. The vibrating gaming chairs got my vote as the kinky-geek product of the show.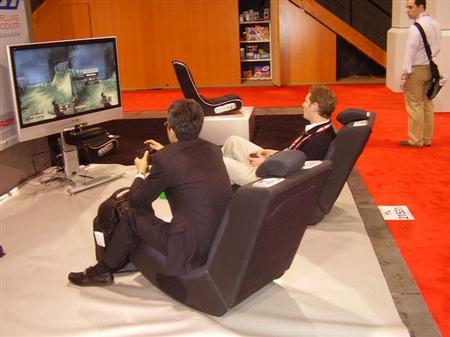 But where was the innovation you ask, the raw spark of innovation that knocks you for six? There it was, hidden among the hair care products.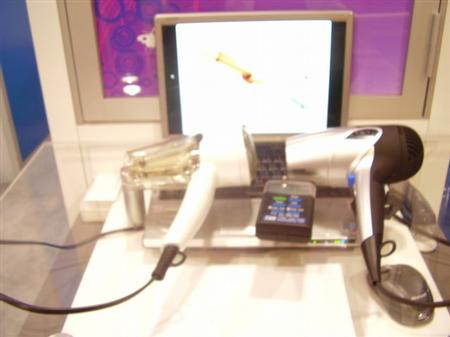 Infra-red is apparently better for your hair and the environment. Sadly, your correspondent couldn't test it since I haven't needed a hair-dryer since about 1993.

Maybe this guy could use one though.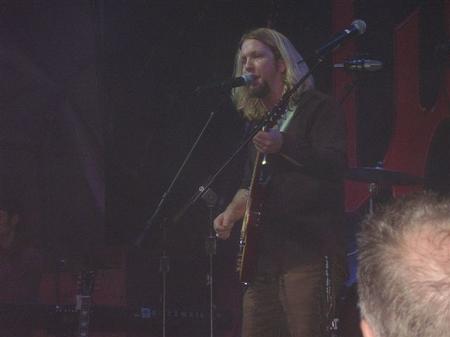 This is Devon Allman, son of "southern rock legend" Gregg Allman. He was playing the Gibson Guitar tent on the Monday night. I snuck in after it became obvious that the bus line wasn't moving any time in the next hour or so. He and his band are murdering one of my favorite Prince songs in this shot.

Other musical "legends" rockin' out under the tent included Jeff "Skunk" Baxter (I believe he was part of Steely Dan at some point) and Joan Jett and the Blackhearts. This all lends credence to my theory that the Gibson tent was -- in fact -- some kind of wormhole back to Armpit, Wisconsin, in 1985.

— Dan Jones, Site Editor, Unstrung