Can You Hear Me Now?
NOON -- According to this AP story from
The Washington Post
, cellphones are now small enough you can stick'em anywhere:
Cell phones, complete with a charger and data chips, were found in the body cavities of four inmates at a maximum-security prison, and they had used the phones to direct criminal activities on the street, officials said Wednesday.

The discovery was made Tuesday at the prison in Zacatecoluca, in central El Salvador, after suspicious officials took X-rays of the inmates, federal corrections chief Jaime Villanova said.
Warning: You may not want to try this unless you've already spent some time in prison.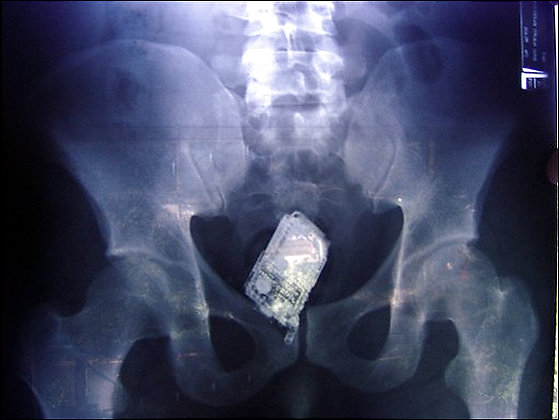 — Larry, Attack Monkey,
Light Reading