VMware Swings to Kubernetes
VMware Swings to Kubernetes
With the acquisition of Kubernetes startup Heptio, VMware takes a careful step navigating the delicate transition to cloud and open source without alienating its existing customers.

VMware's acquisition of Kubernetes startup Heptio will help boost VMware's credibility in the open source and Kubernetes markets. The key, for VMware, will be to balance its investment in new technology with serving the needs of its legacy customers.
Heptio was founded by Joe Beda and Craig McLuckie, two of the creators of Kubernetes, in 2016; the company provides products and training, support and professional services to help organizations deploy and operate Kubernetes. Terms of the acquisition, announced Tuesday, were not disclosed; the companies expect the deal to close in VMware Inc. (NYSE: VMW)'s Q4 2019, which ends February 1. (See VMware Acquiring Kubernetes Startup Heptio.)
VMware says it is looking to the acquisition to build stronger ties with the open source community and help to harden "upstream Kubernetes" -- in other words, the open source implementation of Kubernetes that's shared across the entire industry. VMware also wants to improve its support for the cloud native needs of the largest enterprises deploying Kubernetes.
Figure 1: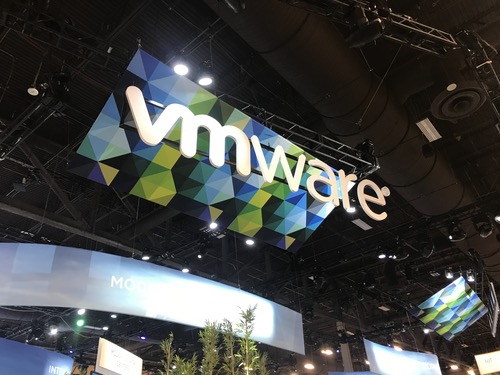 Now entering its fifth year, the 2020 Vision Executive Summit is an exclusive meeting of global CSP executives focused on navigating the disruptive forces at work in telecom today. Join us in Lisbon on December 4-6 to meet with fellow experts as we define the future of next-gen communications and how to make it profitable.
Heptio will complement PKS, a Kubernetes implementation delivered by VMware and Pivotal , both companies which are controlled by Dell Technologies (Nasdaq: DELL). The Heptio and PKS technologies and services are both designed to help organizations operate Kubernetes across multiple clouds and on-premises, VMware says (See How VMware Plans to Put the Screws on Cisco, VMware Launches Kubernetes-as-a-Service and VMware & Google Hook Up Kubernetes for Enterprise ).
For telcos and other communications service providers, VMware's Heptio acquisition presents opportunities in several areas. Telcos and CSPs are enterprises like any other, with their own internal business applications for customer relationships, field services, and other business functions. With the Heptio acquisition, VMware will be better positioned to help with the transition of those applications to the cloud.
Secondly, as telcos and other CSPs transition from wholesale bandwidth providers to business services, VMware can help CSPs help their enterprise customers with their own container transition.
And telcos are looking to "cloudify" their networks to increase agility and reduce cost, and Kubernetes is a tool on that workbench.
Heptio is a small company, with only about 100 people and two rounds of funding, notes Ovum Ltd. analyst Roy Illsley. Funding totals $33.5 million, according to Crunchbase.
But the software is used by big companies, and Heptio gives VMware credibility in the open source community, as well as technology to manage Kubernetes clusters, Illsley says.
The acquisition is a "small but very powerful" message that VMware is moving from being a server virtualization company to "a more relevant technology supplier" he adds.
VMware has innovative technology it's bringing to market, but will also need to "merge the old and new technology," shifting from its existing virtual machine market -- still more than half of sales -- to a newer audience, "while not disenfranchising its existing customer base -- a tricky task," according to Illsley.
VMware's Heptio acquisition is similar, in miniature, to IBM Corp. (NYSE: IBM)'s blockbuster, $34 billion Red Hat Inc. (NYSE: RHT) acquisition, announced last week. Both VMware and IBM are incumbent, legacy enterprise vendors, looking to younger, smaller companies to accelerate the transition to open source and cloud. (See How Red Hat Could Give IBM's Telco Strategy a New Lease of Life and IBM-Red Hat: A Crazy Plan That Might Work).
— Mitch Wagner




Executive Editor, Light Reading
Subscribe and receive the latest news from the industry.
Join 62,000+ members. Yes it's completely free.
You May Also Like
---