LAS VEGAS -- VMworld 2017 -- VMWare is looking like one of those people on Tinder who line up multiple dates in same bar on the same night. Fresh off hooking up with Amazon Web Services, VMware announced a partnership with Google and Pivotal on Tuesday to deploy Kubernetes on VMware's vSphere cloud software with Google Cloud Platform.
Pivotal Container Service (PKS) is designed to let enterprises and service providers deploy and operate production-ready container applications orchestrated with Kubernetes, the companies said in a statement Tuesday morning. It's based on Kubo, which is open source technology created by Pivotal and Google Cloud to enable flexible containers both on-premises and in the cloud. PKS is compatible with Google Container Engine, its platform for Docker containers.
PKS will integrate with multiple VMware services in VMware's Software Defined Data Center (SDDC) networking stack, including NSX for networking, storage via the vSphere Cloud Provider running VMware vSAN, automation and governance in the enterprise using vRealize Automation, provisioning for service providers using VMware vCloud Director, monitoring and troubleshooting via vRealize Operations and metrics monitoring using Wavefront.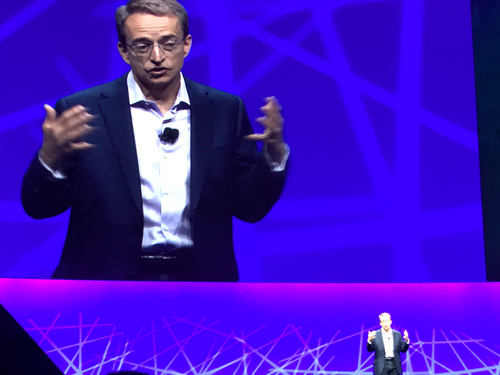 And PKS will integrate with features of Google Cloud Platform such as BigQuery, Spanner and machine learning.
PKS will be available in the fourth quarter, sold directly by Pivotal and VMware, and by Dell EMC on VxRail Appliances and VxRack systems.
The deal with Google makes VMware buddy-buddy with two of the top four public cloud platforms. On Monday, VMware announced a partnership with Amazon Web Services to run VMware workloads on AWS, allowing enterprises to move applications on-premises to public cloud and back again. (See VMware Launches Amazon Cloud Support.)
---
Can Google make the grade as an enterprise cloud provider? Find out in our special report: Google's Big Enterprise Cloud Bet.
---
A year ago, VMware launched a partnership with IBM that's similar to the AWS deal, except IBM rather than VMware will run the software and own the relationship with enterprises. (See VMware Seeks Cloud Dominance by Building Bridges.)
VMware's moves are part of a trend of moving to public cloud by enterprise vendors with a history of selling on-premises equipment and software. And vice-versa: Public cloud providers such as Amazon and Microsoft are pushing to get their cloud platforms on-premises. (See 'Hey! You Got Public Cloud on My Premises!')
The partnership with VMware and Google has deep roots. Diane Green, who now heads Google Cloud Platform, founded VMware in 1998.
This month, Google announced a suite of tools to help enterprises manage Chromebooks. As part of that service, Google integrated with AirWatch, VMware's platform for mobile device management. (See Google Polishes Chromebooks for Enterprise.)
Related posts:
— Mitch Wagner
Editor, Enterprise Cloud News
---
CALLING ALL CLOUD, NFV AND SDN COMPANIES: Make sure your company and services are listed free of charge at Virtuapedia, the comprehensive set of searchable databases covering the companies, products, industry organizations and people that are directly involved in defining and shaping the virtualization industry.
---