IBM's proposed acquisition of Red Hat, especially given the price of $34 billion, has generated a slew of commentary in the media, including here on Light Reading:
Most of the analysis has dealt with the price, the likely corporate culture clash and the impact on the enterprise cloud services sector, but little has focused on what this might mean for the communications service provider (CSP) sector.
On the face of it, the acquisition looks likely to significantly strengthen IBM's potential to be a key partner to CSPs of any type (mobile, fixed, cable, OTT) once the deal is closed (expected in the second half of 2019).
IBM Corp. (NYSE: IBM) is already a significant presence in the telecom sector, noting during a presentation at the recent ONS Europe event that 83% of "the world's largest CSPs" are customers: It has long been a leading provider of systems integration services and OSS systems; it has been investing significantly (more than $3 billion) in recent years in IoT platforms and tools; is engaged with many CSPs on their analytics, AI and automation strategies; is playing a key role in helping CSPs develop blockchain strategies; and is engaged in the telco cloud sector with a number of NFV-related initiatives and partnerships. (See AT&T Unveils Blockchain Solutions, IBM's Watson Tracking IoT, Fighting Twitter Trolls, AT&T Going Big on Smart Cities and IBM Unveils Watson IoT Global HQ.)
Those telco cloud engagements include playing a significant role in the OPNFV initiative -- IBM has been involved from the inception in 2014 -- and being one of the leading code contributors and supporters of ONAP, which again it has been involved with from the get-go. And it's worth noting that some major telcos are trying to rally the global CSP community around those two open source community efforts. (See Orange Issues Telco Cloud Rallying Cry, AT&T Launches Microservice Supplier Program with IBM, MANO Marriage: ECOMP, OPEN-O Converge as ONAP, Open NFV Group Uncloaks Its Platform Plan and Vodafone's Heeran: Defining the Telco Cloud.)
In addition, IBM is the primary partner and route to market for Accanto Systems , a software specialist that has developed a software platform (called StratOSS Lifecycle Manager) that is designed to simplify and automate the production of NFV services, from design and testing through to in-service monitoring and maintenance. IBM markets the platform as its Agile Lifecycle Manager and has helped take the product into multiple CSPs for tests and trials.
So, actually, IBM is already doing a lot of the CSP world, yet it doesn't really seem to be making the most of its strengths -- it's not good at shouting loud about what it's doing and why, doesn't appear to have brought all of its skills and capabilities together in a unified offering for the CSP market, and can often give off an air of self-importance that is not particularly endearing.
For better or worse, IBM is the grown-up at the party. It's the suit.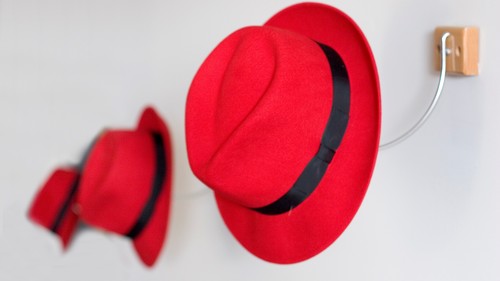 By contrast, Red Hat Inc. (NYSE: RHT) is the one providing the entertainment at the party -- it's like an open source DJ and, compared with IBM, the perception is that it's edgier, more exciting, more likely to break new boundaries, break the rules and be less conventional than its prospective new parent.
This provides IBM with a great opportunity in the CSP market, which is now committed to a future that involves open source developments -- and there aren't many names more associated with open source than Red Hat. Included in the latter's arsenal are a hardened version of OpenStack, which is at the heart of many CSP virtualization strategies, and a connection with an open source developer community that is going to be critical to vendors and service providers alike in the coming years as open platforms and third party services/applications play increasingly important roles in CSP offerings.
In addition, Red Hat is up to its neck in all the latest telco cloud developments, including containerization, edge computing architectures and cloud-native functionality. This was apparent at the recent ONS Europe, where Red Hat seemed to be involved in presenting the latest thinking on these topics (and more, including blockchain) to telcos and developers.
Red Hat is also at the heart of a local enterprise services initiative in Spain with Orange that could provide a blueprint for the public cloud delivery of virtualized enterprise services by CSP brands. Being able to help major CSPs take their services to market quicker and easier is a very appealing attribute. (See Is X by Orange Showing Us the OTT Future for Telcos?.)
Acquiring Red Hat, then, provides IBM with a stronger proposition with regards to the telco cloud and the opportunity to bolster and build on its CSP market potential in a more marketing-friendly way, with a packaged menu of IBM products and services (OSS, blockchain, analytics and AI tools, blockchain, SI services) plus the Accanto NFV platform plus Red Hat's open source, cloud-friendly propositions.
---
Now entering its fifth year, the 2020 Vision Executive Summit is an exclusive meeting of global CSP executives focused on navigating the disruptive forces at work in telecom today. Join us in Lisbon on December 4-6 to meet with fellow experts as we define the future of next-gen communications and how to make it profitable.
---
Accanto's CTO, Brian Naughton, certainly believes there's a big opportunity here. Sure, Naughton is not an impartial observer -- his company depends on IBM being able to get Accanto in the door at the CSPs so his view cannot be regarded as independent. But Naughton is -- as anyone who has met him will attest -- a straight talker with robust opinions (in a good way) and also well placed to assess how the IBM/Red Hat combo might play out, so his view can be seen as well informed: Not only is he up to speed on IBM's current telco play, he was also a senior executive at IBM for more than eight years (director of global telco sales and director of mobile network software products). His CV also includes a stint in the IT team at a network operator (in the CIO team at Cable & Wireless), so he has done some time on the CSP side of the fence.
"Red Hat absolutely adds to IBM's telco arsenal, and at exactly the right time, to be honest, with regard to the start of the virtualised or cloud-based networking 'movement,'" he tells Light Reading in an email.
"IBM's DNA is to provide a technology 'stack/platform' and vendor ecosystem … Red Hat brings two major capabilities to IBM that will allow them to provide a telco 'stack.' The first is telco-credible cloud infrastructure management. NFVi/VIM [NFV infrastructure/virtualized infrastructure manager] has been a missing piece for IBM to have a telco-credible 'stack,' and Red Hat's OpenStack is the leading VIM I am seeing in the NFV market right now. Also, Red Hat's OpenShift and the acquisition of CoreOS provides world-leading capabilities in Kubernetes, which is already becoming the de facto option as the underpinning VIM technology for true cloud-native VNFs and network services," notes Naughton.
The second capability is a telco-aware go-to-market (GTM) set-up: "Red Hat has invested in telco front-end sales and a network vendor ecosystem," so providing a "ready-made telco GTM for IBM."
With Red Hat on board, IBM would, notes Naughton, have a stack that would comprise:
Public cloud and "power-based" hardware: The ability to run telco workloads on telco-optimized public and private data centers
Red Hat Virtual Infrastructure Management: A common VIM across all data centers that could run traditional appliances and new cloud-native VNFs
VNF Ecosystem: A set of VNF partners certified against the stack
The Service Lifecycle Manager: Enabling automated VNF onboarding, testing and operational management.
With such a stack, IBM could position itself as a CSP partner that could deliver some of the promises that the NFV community has long espoused. Traditional vendors have "been trying to keep their stacks locked and proprietary forever," notes Naughton, while IBM is in a position to "provide a telco middleware that can break this [vendor] lock-in and allow operators to have more agility and cost optimisation." Bringing Red Hat on board will give IBM a "telco-credible technology stack to deliver this and a telco-savvy sales channel that understands the market."
That certainly looks like a proposition that would appeal to CSPs, but IBM would still need to do a lot to get it right. It would need to find a way to bring all those layers of the stack together in a harmonious way (especially internally) and deliver it to the market in a way that makes sense and which is compelling.
IBM will also need to resist the temptation to wrap everything in a not-so-attractive veneer of professional services, so often the glint in the margin-hungry account executive's eye. For sure, SI skills and consultancy will be needed, but that also needs to be proposed and packaged in a cloud-native and "open" way that doesn't burden a CSP with excessive and ongoing costs.
For now, though, the M&A teams and regulators need to do their thing, processing the paperwork that will seal the M&A deal. After that it'll be showtime for IBM and everyone will be watching. Whether it courts the CSP community wearing a blue suit or a red hat will be telling.
— Ray Le Maistre, Editor-in-Chief, Light Reading