IBM-Red Hat: A Crazy Plan That Might Work

Comment (4)
IBM's $34 billion acquisition of Red Hat is the technology industry's version of the movie Argo.
The 2012 film is based on a real-life 1979 incident, where a CIA agent went undercover as a Hollywood producer, scouting Iran as a possible location for a truly terrible science fiction flick.
The real plan was to get six American prisoners out of Iran.
"There are only bad options. It's about finding the best one," says the agent, played by Ben Affleck.
IBM Corp. (NYSE: IBM) is out of good options. Buying Red Hat Inc. (NYSE: RHT) may be the best bad idea it has. (See IBM Buying Red Hat for $34B, Turning Cloud Upside Down.)
The more we dig into IBM's $34 billion Red Hat acquisition, the worse it seems. But, as with that Iranian rescue, the biggest mistake of all would be assuming the plan will fail.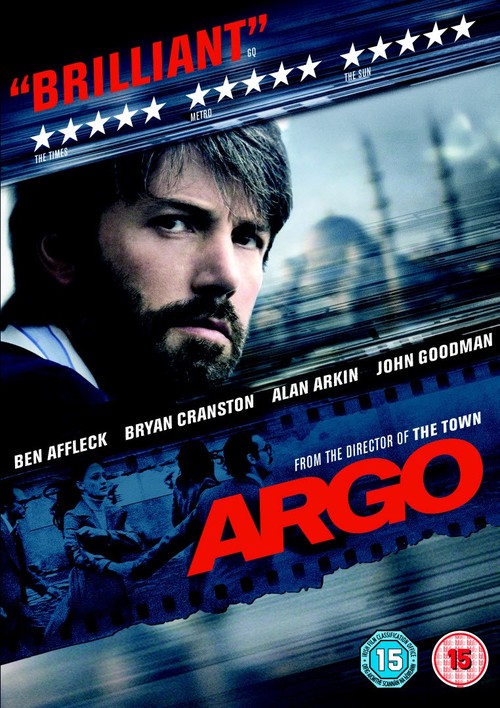 ---
Now entering its fifth year, the 2020 Vision Executive Summit is an exclusive meeting of global CSP executives focused on navigating the disruptive forces at work in telecom today. Join us in Lisbon on December 4-6 to meet with fellow experts as we define the future of next-gen communications and how to make it profitable.
---
We've outlined the weaknesses of the Red Hat acquisition in several articles.
The deal just doesn't make sense on the fundamentals. IBM is paying an enormous premium for the open source company. Why? (See Is IBM Overpaying for Red Hat?)
A bigger company will often buy a smaller one to fill a hole in the bigger company's product or service portfolio. But there are no obvious holes in IBM's strategy that Red Hat fulfills. IBM doesn't need Red Hat to get into the open source market; IBM was an early Linux adopter itself and has a history of contributing to open source projects.
Another reason why big companies do acquisitions is to extend reach -- in effect, buying the other company's customers. But Red Hat is tiny compared with IBM; Red Hat doesn't add much to IBM's revenues. Red Hat's revenue in its last fiscal year was $2.9 billion, compared with IBM's $79.1 billion.
IBM's stated reason for the deal is to drive more heavily into enterprise hybrid cloud and multi-cloud, distinguishing itself from public cloud providers, primarily Amazon, Microsoft and Google. IBM was previously competing with those companies unsuccessfully.
IBM has stated that argument repeatedly since it announced the Red Hat deal Sunday. But, once again, it's puzzling why IBM needs Red Hat to pursue that strategy -- indeed, that's been IBM's strategy since well before the Red Hat deal. (See IBM's Red Hat Acquisition: 'Management Has Run Out of Steam'.)
There is absolutely no quantitative reason why the Red Hat acquisition does IBM any good. Much less $34 billion worth of reasons.
But the keyword there is "quantitative."
Don't count IBM out yet.
What Red Hat brings to IBM is culture. IBM has a longstanding strategic open source direction. But Red Hat isn't just involved in open source -- it's totally committed. Red Hat was founded as an open source company back in 1993, when the common wisdom was that open source was unfit for business. Red Hat has the potential to completely transform IBM's business model.
Another quality Red Hat brings to IBM is Red Hat's relationship with its customers. IBM sales are top-down driven, engaging with the CEO, CIO, CTO and other C-level executives. Red Hat engages with the customers from the bottom-up; they deal with engineers. It's beneficial all around for a vendor to engage with its customers on all levels of the company, not limited to the C-suite or the front lines, but up and down the org chart.
All of this can work -- but only if IBM allows Red Hat to go its own way. I've talked with ex-employees of companies that IBM has acquired over the years; they talk about IBM strangling them in red tape and bureaucracy until the situation grew so unbearable that they had to leave. That's the outcome IBM has to avoid.
To that end, another element of the IBM-Red Hat deal makes sense: IBM's promise to keep Red Hat independent. We wrote about that earlier this week. (See IBM: Don't Panic! We Won't Mess With Red Hat.)
And my friend Steven J. Vaughan-Nichols has more.
The pledge of independence is another head-scratcher, even appearing downright stupid at first. Why acquire Red Hat only to leave it alone? Why not just partner, or invest, or both?
The answer: IBM wants to absorb Red Hat slowly, and do it without killing the open source company's culture. It wants the transplant to take, without IBM rejecting the donation and killing both organizations.
The IBM-Red Hat acquisition will probably fail. Technology incumbents almost always fail to adapt to changing markets. Historically, Digital Equipment Corporation was once a titan of enterprise computing; it failed to compete and was acquired by Compaq Computer, which failed to compete and was acquired by Hewlett-Packard, which failed and split into today's Hewlett Packard Enterprise and HP Inc.
But there is precedent for transformation succeeding. IBM itself is one example; it was on the verge of failure 25 years ago, but instead transformed itself from a failed technology product company to a successful provider of technology-enabled solutions to business problems. A decade ago, Microsoft was a failing vendor of obsolete PC operating systems; now it's a thriving cloud provider. And Amazon was busy selling books and athletic socks online in the early 2000s, when it decided to provide third-party access to its servers, and created the cloud business as we know it today.
IBM's Red Hat acquisition is a bold plan -- even a crazy one -- but with IBM losing ground in the cloud and its revenues stagnating, it could be just crazy enough to work.
Related posts:
— Mitch Wagner




Executive Editor, Light Reading