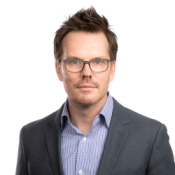 7/18/2006

Comment (2)

7:45 PM -- I saw another press mention of picnic marketing this week and it makes me wish reporters would put a little mustard on their observations.

From the San Antonio Express-News Blog Page comes this well-fed report of AT&T's picnic marketing efforts:
There were hamburgers and hot dogs at the community pool, plus an AT&T-sponsored "dive-in movie screening" and an ice cream truck distributing frozen treats and previews of the U-Verse service.

More importantly, though, there was the company's U-Verse mobile demo unit, a tractor trailer spiffed up inside to look like a living room with big screen TVs hooked up to the AT&T's new video service.


Unfortunately, details of the cuisine were passed along but not a real sense of how many picnickers were really drinking the Kool-Aid. But it does make me wonder: Does a service more or less have to be ubiquitous before it's taken to a public park and served with such relish?
More importantly, have you seen any plans of picnic marketing in your fair burg? If so,
send me an invite
. I'll bring the 'tater salad.
— Phil Harvey, Burgers-n-Beers Editor,
Light Reading

(2) |