OSTV Now Stalls on the Launchpad

Comment (0)
The launch of OSTV Now, a new subscription video service evidently connected to Jason DeMeo, the CEO of the troubled Omniverse One World Television, has turned out to be a dud.
The OSTV Now site has been counting down the launch for weeks, promising a service featuring 50 "top" US TV channels, premium networks, a selection of "faith based" channels, a cloud DVR and access to up to four simultaneous streams. That service, retailing at $50 per month and up, was to be offered on several devices, including an Android TV-based box called the TX3 Mini, Amazon Fire TV, Roku and Apple TV players and select smart TVs, as well as through apps for mobile devices.
The countdown reached zero over the weekend, but the purported no-contract, pay-as-you-go offering failed to launch. The OSTV Now site still proclaims that the service is "coming soon" and continues to present itself as an "authorized retailer" for Dish Network and Charter Communications, linking site visitors to those two respective pay-TV providers.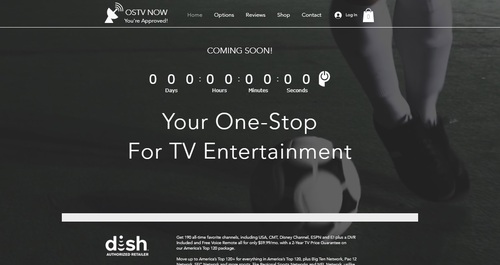 OmniShop Media and DeMeo haven't returned inquiries about if or when OSTV Now will indeed launch. However, OSTV Now has already grabbed the attention of lawyers representing several Hollywood studios that have filed a lawsuit against Omniverse and DeMeo in a California court over claims that their OTT-delivered pay-TV service violated copyright laws.
Omniverse One World Television ceased operation in June. But The Alliance for Creativity and Entertainment (ACE), the legal consortium running point for the studios in the case against Omniverse, brought plans involving OSTV Now to the court's attention.
"Whatever the branding, Defendants appear to be continuing their infringing practices," ACE said of OSTV Now in August when it filed an opposition to Omniverse's request to force mediation and halt the discovery process. "These and other important facts are exactly why discovery needs to move forward."
The court denied Omniverse's request to compel mediation and halt discovery on August 22 and announced it would issue an order for all parties "to participate in mandatory settlement proceedings" after a scheduling conference.
Get up to speed on the Omniverse saga:

— Jeff Baumgartner, Senior Editor, Light Reading