TiVo-powered TVs start shipping in Europe
TiVo-powered TVs start shipping in Europe
Vestel has begun to ship JVC-branded TVs powered by TiVo's OS initially via retailers in the Czech Republic. TiVo expects additional rollouts in Europe amid plan to launch TiVo-based TVs in North America in 2025.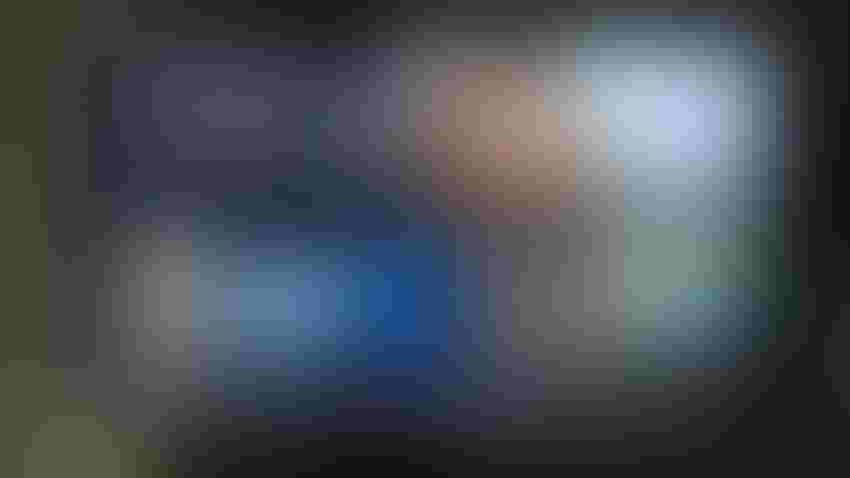 TiVo demonstrated a Vestel-made TV running the TiVo OS at CES 2023 in Las Vegas.
(Source: Jeff Baumgartner/Light Reading)
Following a string of delays, the first smart TVs powered by TiVo's operating system have started to ship in pockets of Europe.
Vestel, TiVo's first TV manufacturing partner, has begun to ship TiVo-powered TVs under the JVC brand via select retailers in the Czech Republic, Jon Kirchner, CEO of TiVo parent Xperi, said Monday on the company's Q3 2023 earnings call.
TiVo announced Vestel as its first smart TV partner in August 2022, with an initial plan to launch TVs with the TiVo OS in the first half of 2023. Vestel, an original design manufacturer (ODM) based in Turkey, makes TVs under several brands, including Panasonic, JVC, Hitachi and Toshiba, along with more localized brands in Europe such as Finlux (Scandinavia), Telefunken (Germany) and Bush (UK).
Xperi/TiVo also has a similar deal with Sharp and has agreements with two additional, but still unnamed, TV manufacturing partners. TiVo has yet to reveal which TV makers will be leading the way for the launch of smart TVs for the North American market sometime in 2024.
Kirchner said the current set of commitments and rollout plans for Europe and North America has boosted confidence that Xperi will meet or exceed its goal to have 7 million "active" smart TVs with the TiVo OS in the market by the end of 2025.
Xperi's smart TV strategy is taking shape as the company looks to compete in a smart TV platform market that includes the likes of Google (Android TV/Google TV), Roku, Amazon (Fire TV), Samsung (Tizen), Hisense (Vidaa) and LG Electronics (webOS), among others.
TiVo's monetization model for smart TVs partly centers around application and advertising revenues, believing that both elements will ramp up as more TVs with TiVo's operating system seep into the market. Kirchner said Xperi will share more detail about that model, including a bit more light on expected average revenues per user (ARPU), in 2024.
Alongside retail, TiVo is also exploring an operator-distribution model for its new lineup of smart TVs.
TiVo will also contend with Xumo, the Comcast/Charter Communications national streaming joint venture. Mediacom Communications, a longtime TiVo pay-TV partner, recently became the first operator outside the Comcast/Charter JV to sign a deal with Xumo.
Earnings snapshot
In Q3, Xperi's media platform segment, which includes digital advertising and the TiVo OS, saw revenues rise 52%, to $14.38 million.
Pay-TV, Xperi's largest revenue contributor, saw revenues rise 3%, to $60.31 million, driven by growing operator adoption of TiVo's relatively new IPTV platform, which is partly based on TiVo's 2021 acquisition of the MobiTV assets. More than 100 service providers are now on board with TiVo's IPTV platform, helping to offset declining revenues from the company's legacy pay-TV platforms.
Xperi predicts it will have about 2.8 million subscribers on its IPTV platform by the end of 2025.
The company is also making progress with TiVo+, a free, ad-supported streaming TV (FAST) service. TiVo+, which now features more than 800 FAST channels, is deployed by 30 US service providers.
Consolidated Xperi revenues hit $130 million in Q3, up 7% versus the year-ago period.
Xperi's connected car business also progressed in the quarter. The TiVo-powered DTS AutoStage Video Service, an entertainment platform for connected vehicles, is now being integrated into BMW's 5-Series models in the US, Germany, UK, Italy, France, Spain and South Korea. Xperi said another "major" European automotive OEM has also signed on for the DTS AutoStage Video Service, with multiple vehicle models slated for the 2025 model year with an initial focus on Asia.
Subscribe and receive the latest news from the industry.
Join 62,000+ members. Yes it's completely free.
You May Also Like
---