TiVo TVs to debut in North America in 2024
TiVo TVs to debut in North America in 2024
Following its initial focus on Europe, Xperi said it will launch TiVo-powered smart TVs in North America in 2024, a move that will pit it against Google, Amazon, Roku and the Comcast-Charter Xumo joint venture.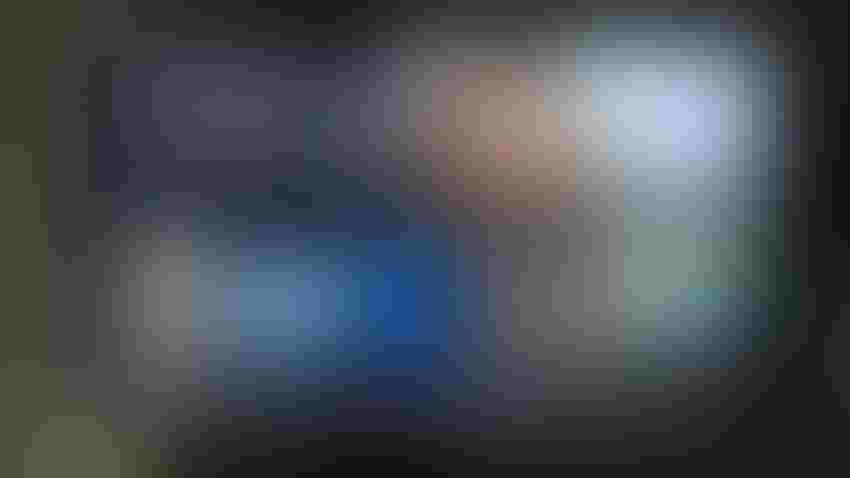 At CES 2023, Xperi showed off a Vestel-made TV powered by the TiVo OS. Vestel is expected to start selling TiVo-powered TVs in Europe in time for the 2023 holidays.
(Source: Jeff Baumgartner/Light Reading)
After securing a foothold in Europe, Xperi plans to break into the North American smart TV market next year with models that are powered by the TiVo operating system.
Xperi, TiVo's parent company, has danced around the idea of expanding its smart TV initiative into North America in recent quarters, but confirmed that it will indeed enter the region with TiVo-powered TV next year with multiple TV manufacturing partners.
The decision to pitch TVs equipped with TiVo's platform in North America will pit Xperi against a formidable group of smart TV platform competitors. They include Amazon (Fire TV), Google (Android TV/Google TV), Roku, Samsung (Tizen), LG Electronics (webOS) and Xumo, the national streaming joint venture of Comcast and Charter Communications. Telly, a new player on the scene, is offering free, ad-supported connected TVs.
Xperi's TiVo TV initiative is largely focused on retail, but the company has also looked into a model in which TiVo-powered TVs could be distributed by operator partners. That concept was originally explored by Vewd, the video software company that Xperi acquired in 2022.
Xperi has yet to confirm which TV makers will distribute TiVo TVs in North America, but the company now has three TV partners on board. Following its original TiVo OS integration deal with Turkey-based Vestel, Xperi announced Wednesday that it had signed on Sharp as its second TV partner under a multi-year, multi-million-unit agreement. Xperi has also struck a deal with a third, yet-unnamed TV original equipment manufacturing (OEM) partner to integrate the TiVo OS.
Xperi's deals with Vestel and Sharp are initially focused on the European market, with Vestel expected to start selling TiVo TVs in the region this holiday season. Xperi has not said if Vestel, Sharp or the still-unnamed third TV OEM partner are on board to distribute TiVo-powered TVs in North America.
"I think we're going to end up with multiple players in North America next year," Xperi CEO Jon Kirchner said Wednesday on the company's Q3 2023 earnings call. "And I think that's all I really can say for competitive and strategic reasons."
However that shakes out, Xperi now has three TV OEMS with plans to ship TiVo TV products next year, and the company will have smart TV distribution in both Europe and the US in 2024, he said.
Kirchner said Xperi's expanding TiVo TV strategy is a recognition that some TV brands don't have the resources to develop a platform on their own or are eager to work with the kind of "independent media platform" that his company can provide.
Kirchner has previously predicted that Xperi would have a footprint of at least 7 million TiVo-powered TVs within three years. For now, that prediction is unchanged.
"I think what we laid out is certainly achievable. And I think we'll have more to say on this topic ... as we get a couple of quarters down the way," he said.
Earnings snapshot
Xperi posted revenues of $126.9 million, up 1% from $126.2 million in the year-ago quarter. That was paired with a net loss of $39.36 million, widened from a year-ago loss of -$30.97 million.
Pay-TV revenues, Xperi's largest contributor, reached $58.03 million, down 4%. However, the company signed on seven new service providers for TiVo's IPTV platform, and added more than 150,000 net new subscribers to the IPTV platform during the quarter.
Related posts:

— Jeff Baumgartner, Senior Editor, Light Reading
Subscribe and receive the latest news from the industry.
Join 62,000+ members. Yes it's completely free.
You May Also Like
---