CenturyLink is making a relatively small investment of "several hundred million" dollars that it says can put its network within 5 milliseconds of latency to 98% of the enterprises in the US, enabling a new generation of edge applications.
"What we're doing is we're making an initial investment to start building out the infrastructure that's going to support a portfolio of edge compute products and capabilities," Paul Savill, CenturyLink's senior vice president for product management, tells Light Reading. CenturyLink envisions this investment as phase one of a multi-stage process.
Latency under 5 milliseconds is required for emerging applications such as retail and industrial robotics, and AI-based video analytics being trialed in sporting venues, Savill says.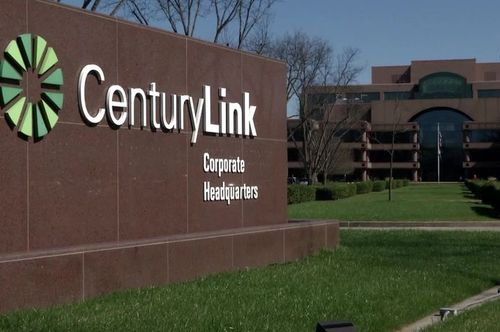 ---
Deep dive into real-world issues and virtualization deployment challenges with industry leaders. Join Light Reading at the annual Network Virtualization & SDN Americas event in Dallas, September 17-19. Register now for this exclusive opportunity to learn from and network with industry experts. Communications service providers get in free!
---
The investment will be used to retrofit facilities that CenturyLink already owns. "We reach all four corners of the US. We have huge amounts of real estate," Savill says. These facilities already have backup generators, power, high security and good fiber connectivity needed for edge applications. The additional investment will be used to beef up power supplies, particularly in older facilities, expand the footprint, and make other infrastructure improvements, Savill says.
CenturyLink expects this phase of the expansion will be completed by the end of next year.
CenturyLink sees the new business as an expansion of its existing cloud and IT consulting services, provided for both the public and private cloud, with partnerships with Google, Amazon Web Services and SAP. "All these capabilities play into why we would make the move. A lot of what we need is already in place," Savill said. "We have a portfolio of managed services that move up the stack, from bare metal capabilities up through high level managed Kubernetes."
Fiber is essential to edge, note Wells Fargo financial analysts. "And as the largest independent US fiber player, we believe CTL for sure can be a player in this game," the analysts said in a comment Monday.
The Wells analysts noted that they upgraded CenturyLink in late June, expecting to see the service provider "participate in newer technologies that take advantage of its meaningful fiber reach and inventory." The company has taken a "surgical approach" to expanding fiber in "key areas where it positions itself to more profitable revenue opportunities," the analysts said, adding they believe CenturyLink "will (albeit slowly) lessen the mix of legacy revenues in its overall revenue mix."
Previously, AT&T and Microsoft signed an "extensive" deal for the cloud, 5G, AI and edge last month. And Verizon announced its Multi-Access Edge Compute (MEC) platform in February.
Related posts:
— Mitch Wagner




Executive Editor, Light Reading