OVERLAND PARK, Kan. -- Sprint Corp. (NYSE: S) is rolling out support for high-definition voice as part of Network Vision and plans to fully support the technology by the time the project is complete in 2013, executives confirmed Friday.

Sprint announced its first handset with HD voice, the High Tech Computer Corp. (HTC) (Taiwan: 2498) Evo LTE, last week, but Sprint VP of Product Development Fared Adib said the technology would appear in most future smartphones that use the Qualcomm Inc. (Nasdaq: QCOM) S4 MSM8960 chipset. Sprint plans to start including HD voice in high-end smartphones and work its way down to mid-level phones while it prepares to support the technology at the network level as well. (See Sprint's LTE Evo Has HD Talk, No WiMax.)

Adib said Sprint will begin deploying HD voice on the network in the second half of this year and will fully support the technology in the first quarter of 2013, around the time it's wrapping up Network Vision.

"When we're done with Network Vision, we'll have HD voice across the board," senior VP of Networks Bob Azzi added. "Consumers will start discovering it as we do the upgrade."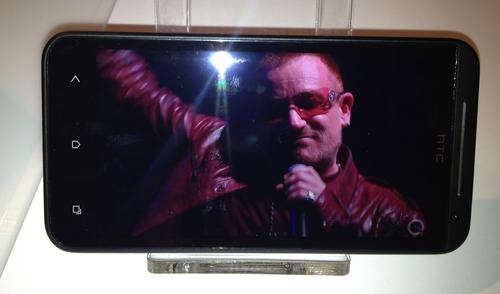 HD voice uses the standardized EVRC-NW (narrow wideband) codec that Adib said uses less capacity than the current codecs for voice. And, the technology will improve voice calls on both 3G and 4G networks. (See HD Voice: Music to My Ears.)

The technology's biggest limitation is that in order to hear the difference, both handsets in a conversation must have HD voice. Even so, the dual microphones that HD voice uses could improve standard 3G calls, even if both aren't using the HTC Evo, Adib said.

HD voice might be a selling point for some people, most likely business users, but it will depend on how well Sprint advertises it, as well as how good the quality actually is, says Heavy Reading Contributing Analyst Tim Kridel.

"The success of Sprint's HD voice offering also will depend on how effective their advertising is in educating people and illustrating the value," he writes in an email to LR Mobile. "Maybe it's time to dust off the old "pin drop" commercials. ... The HD moniker obviously has been a major draw for anything video, but will it work the same magic on voice? I'm not so sure."

— Sarah Reedy, Senior Reporter, Light Reading Mobile