The Internet of Things is a messy business, which is why Cox isn't interested in selling a single product, platform or even mode of connectivity as it enters the smart cities market. Instead, it wants to consult with cities about what they need and then leverage its IoT software stack, sensor hardware, network infrastructure, customer support presence and even its vehicle assets through sister company Cox Automotive to deliver it all.
"[It's] really a consultative approach that leads to a sandbox," says Barak Weinisman, general manager of Cox2M Connected Asset Services.
In this case, the consultation part comes in the form of Cox Communications Inc. executives meeting with city representatives in 18 states where the cableco already does business. That's a process that's been ongoing for the last several months and mimics what other service providers like AT&T Inc. (NYSE: T) and Verizon Communications Inc. (NYSE: VZ) are also doing. (See AT&T's Smart City Ambitions Take Root and Verizon Takes 'One Fiber' to More Cities.)
The sandbox part comes from deploying Cox's new Cox2M industrial IoT solution and then testing out different devices, billing models and data use cases to "co-create" the systems with cities that work best to improve their operations.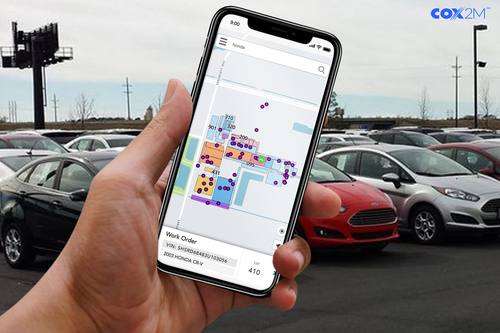 Cox only launched Cox2M last month, but it did so with a Cox Automotive reference customer, Manheim, that is planning to connect and track more than half a million vehicles across the US and Canada with what Cox is describing as "the largest LPWA (Low Power Wide Area) commercial IoT deployment in North America." The solution combines asset management software, the LPWA connectivity and sensors that Cox provides. (See Cox Joins IoT Race With Cox2M and Comcast, Cox Go Big on IoT, Smart Cities.)
Weinisman concedes that Cox could have used the Cox2M brand just to sell its software platform as a standalone product, or to sell IoT connectivity. But given the state of the market, he doesn't think that's a viable approach. Businesses and cities don't want software. They want to fix problems -- like how to deal with a lack of parking. And as for connectivity, Weinisman says selling IoT connectivity by itself today would be like offering internet connectivity before there was an email application to make use of it. Why buy network access when there's nothing yet to connect to?
Meanwhile, Cox is willing to be flexible about how it builds the solutions that customers want. For example, Cox had looked at finding a software partner to deliver the engine behind its asset tracking offering. But then a customer asked for specific features, and the company quickly decided it was better off building its own platform using best-in-class open source tools like TensorFlow to provide exactly what the customer was looking for.
Similarly on the device side, Cox had hoped to find a partner for some of its sensors, but no one could supply what Cox was looking for at the price point it needed. So Cox designed its own.
---
You're invited to attend Light Reading's Big Communications Event -- the ONE event that delivers fresh perspective on the rapid transformation of the telecom industry and the road ahead. We'll see you May 14-16 in Austin -- communications service providers get in free!
---
As far as smart cities go, Weinisman believes Cox has a lot to offer to municipalities, including its scale and support infrastructure in addition to customized hardware and software. Cox also has existing relationships with local governments, not only through its traditional broadband and pay-TV businesses, but also as a participant in the nationwide Smart Gigabit Communities program, where it's sponsoring three cities: Phoenix, San Diego and Las Vegas. (See Cox Connects With 2 Smart Cities and Cox Sponsors Las Vegas as Smart City.)
Weinisman says Cox is seeing some very positive reactions to its smart city approach in select markets, and that there are likely to be partnership announcements in the near future. He predicts it will take another 12 months or so to get solutions deployed at scale, but that city sandbox environments will start popping up much sooner.
— Mari Silbey, Senior Editor, Light Reading