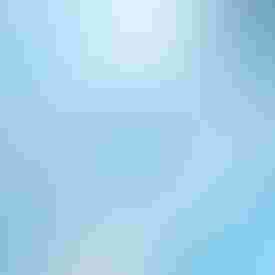 Two of the largest cable operators in the country have now charged into the industrial IoT sector.
Comcast Corp. (Nasdaq: CMCSA, CMCSK), which began testing its machineQ IoT service in late 2016, is now deployed across 15 markets, and today the company is announcing several commercial customers implementing a wide range of IoT applications. Separately, Cox Communications Inc. has just launched its own IoT platform called Cox2M. The first reference customer for Cox2M is Cox Automotive, which is using the solution to track 500,000 vehicles in the US and Canada. (See Cox Joins IoT Race With Cox2M.)
Comcast spent many months (if not years) quietly building up its machineQ business. But shortly after the company started talking publicly about its efforts, Comcast quickly expanded into 15 cities, setting up its LoRa-based low-power, wide-area network (LPWAN) technology, and reaching out to potential customers about its machineQ service. Last summer, the machineQ team revealed several partners including Trimble Water (water management), Flashnet (smart street lights) and Globe Tracker (supply chain tracking). However, the business didn't share any details on paying customers at the time.
That's now changed with the unveiling of five commercial accounts. These public customers cover products and services that include asset tracking, wearables for seniors, water meter reading, IoT sensors for building management and pest control solutions. (See also Don't Put a SIM Card in a Rodent Trap.)
Critical to Comcast's initial IoT strategy is the reliance on unlicensed LoRa technology to connect devices cheaply and effectively. In fact, the company is proactively rolling out LoRa connectivity in active machineQ markets to establish a foundation for the IoT business.
However, Alex Khorram, the founder and general manager of machineQ, has said previously that the company's platform is actually protocol agnostic and could work with other types of IoT networks in the future. (See Comcast Opens Up on Smart Cities & machineQ.)
Khorram has also said that machineQ is doing far more than just providing connectivity for its IoT partners and customers. It's also helping companies establish new business models and is even matchmaking between hardware partners and application providers where appropriate.
Figure 1: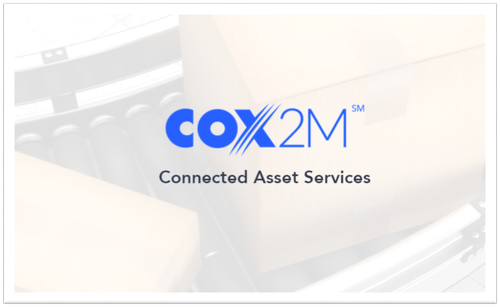 Cox is taking a slightly different approach from Comcast in the IoT space. Rather than focusing heavily on LoRa connectivity, the cable operator is emphasizing the turnkey nature of its Cox2M platform, and a spokesperson has confirmed that the solution has been tested and/or deployed across multiple types of IoT networks. These include several types of LPWANs as well as networks based on licensed spectrum protocols like NB-IoT and LTE-M.
Although Cox has listed Cox Automotive as an initial customer, the company also says it's targeting customers beyond fleet management in sectors that include: cities and campuses; energy companies, utilities; agriculture; retail; and real estate. Cox provides customers with both the hardware and software they need to deploy the IoT platform, and it layers in advanced analytics and machine-learning capabilities with the service.
Learn more about the role of communications networks in smart cities at Light Reading's new breakfast event -- Smart Cities, Dumb Pipes. Featuring an all-star line-up of experts, the event will be hosted at Smart Cities Connect 2018 in Kansas City on March 28. Admission is free for all conference attendees!
Expanding into IoT is a natural progression for Internet companies that are accustomed to selling services based on connectivity and are looking to generate revenue from new sources. AT&T Inc. (NYSE: T) and Verizon Communications Inc. (NYSE: VZ) are also pursuing the market aggressively, as are telecom carriers in many other parts of the world. (See AT&T's Newest IoT Strategy? BYO Network and What's the IoT Plan, Verizon?.)
In the cable industry, Comcast and Cox are two of the most high-profile operators going after new industrial IoT revenue, but even there, they're not the only ones. Last summer, CableLabs introduced an open source LoRaWAN solution, and based on interest from its members, the association has also held at least one innovation boot camp on the topic of smart cities. (See CableLabs Bows Open Source LoRaWAN Solution.)
Expect more cable IoT and smart cities announcements in the near future. This space is seriously heating up.
— Mari Silbey, Senior Editor, Cable/Video, Light Reading
Subscribe and receive the latest news from the industry.
Join 62,000+ members. Yes it's completely free.
You May Also Like
---