HyTrust DataGravity Acquisition Bears Fruit for Cloud Security
HyTrust DataGravity Acquisition Bears Fruit for Cloud Security
HyTrust launched a software appliance to protect confidential data in the cloud, based on technology it acquired when it bought DataGravity this summer. HyTrust has introduced a software appliance that secures confidential data in the cloud, using technology from DataGravity, which HyTrust acquired this summer.
People don't know where their data is now. That's a big problem for a lot of companies," Eric Chiu, HyTrust founder and president, tells Enterprise Cloud News. "Every company out there is collecting so much data now, on you and me and 300 million people in the US and around the world. That data is being processed and stored in all these different systems, and put on virtualized platforms."
HyTrust CloudAdvisor is designed to address that problem, as well as compliance requirements such as the upcoming European General Data Protection Regulation (GDPR). CloudAdvisor inspects virtual machines for unstructured data that contains confidential information, such as personal health records, Social Security numbers, and credit card numbers. CloudAdvisor then works in conjunction with HyTrust's other software to automatically set security policies that should be in place on those virtual machines -- for example, moving the virtual machine to a zone that's allowed to run that particular kind of data, or put in place access control or encryption policies, Chiu says.
CloudAdvisor is based on data visibility and security software that HyTrust acquired when it bought DataGravity in July for an undisclosed sum. Since then, CloudAdvisor has been working to integrate the DataGravity technology with HyTrust's suite of cloud security products, as well as decoupling the software from hardware so it can run as a virtual appliance, Chiu says. (See HyTrust Acquires DataGravity & Grabs $36M Funding for Cloud Security.)
Figure 1: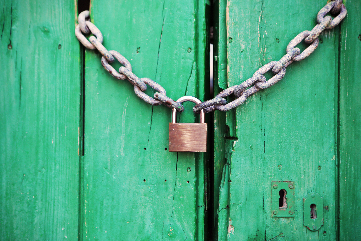 CloudAdvisor is somewhat similar to Amazon Web Services Inc. 's Macie, which identifies confidential data running on AWS. But CloudAdvisor is designed to operate in a multicloud environment. CloudAdvisor is also similar to Data Loss Prevention (DLP) products from companies such as Check Point, Cisco and McAfee. But DLP software runs on data in motion and on endpoints such as PCs and mobile devices, whereas CloudAdvisor runs on data at rest in the cloud, Chiu says.
HyTrust is ten years old, and raised $36 million funding this summer, for a total $100 million. The company specializes in workload security software that allows enterprises to apply consistent security policies regardless of workload location, with customers in industries including retail, healthcare, defense, intelligence and finance.
Security is a growing focus for enterprises, and vendors are stepping in to fill the need. The security market will likely hit $12 billion by 2024, according to a report from Hexa Research. (See Cloud Security Will Hit $12B by 2024 – Report.)
Security is a linchpin of Cisco Systems Inc. (Nasdaq: CSCO)'s "network intuitive" strategy unveiled in June. (See Cisco's 'Network Intuitive': A Risky Transition.) More recently, Juniper Networks Inc. (NYSE: JNPR) introduced automated security tools last week. (Juniper Automates to Speed Up Security). Microsoft Corp. (Nasdaq: MSFT) contributed Project Cerberus security hardware to the Open Computer Foundation. (Microsoft Looks to Secure Clouds With 'Project Cerberus'). AWS introduced a security service it calls GuardDuty. (AWS GuardDuty Looks to Lock Down Cloud Security .) And Startup LeftShift came out of stealth mode in October with a security approach that monitors application behavior and flags abnormalities that might indicate an attack. (Cloud Security Startup ShiftLeft De-Stealths.)
Related posts:
— Mitch Wagner




Editor, Enterprise Cloud News
Subscribe and receive the latest news from the industry.
Join 62,000+ members. Yes it's completely free.
You May Also Like
---