Cloud Security Will Hit $12B by 2024 – Report
Cloud Security Will Hit $12B by 2024 – Report
A new industry survey from Hexa Research finds that the market for cloud security is expected to grow from about $1.4 billion in 2016 to more than $12 billion by 2024. The rush by enterprises, large and small, to move more data and services to the cloud is fueling growth in the cloud security market, which could be worth more than $12 billion within the next seven years, a new industry study finds.
At the end of 2016, the cloud security market stood at $1.4 billion, and that is expected to increase to $12.6 billion by the end of 2024, as enterprises use the cloud to store more data and turn to new services to thwart cyber attacks, according to Hexa Research, which released the study this week.
Over the next seven years enterprises are expected to increase their spending on security services such as data protection, compliance, governance, endpoint monitoring, identity and access, encryption and intrusion detection.
It's not only traditional enterprises that are looking to more security for data stored in the cloud, although they represent about 58.5% of the market. The August 28 report finds that online gaming, online music stores and social networks are also increasing their security spending as well.
Figure 1: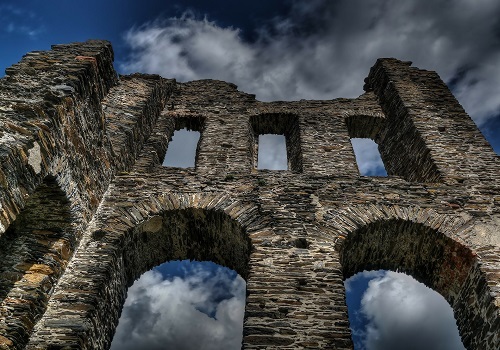 More money for the security wall
(Source: Meitzke via Pixabay)
The report comes as Gartner recently released its forecast for the overall global security market, which found revenues should reach more than $86 billion by the end of this year, and then increase to over $93 billion by the end of 2018. In that report, analysts found security services are the fastest-growing segment thanks to more investment in software-as-a-service (SaaS), as well as DevOps practices. (See DevOps, Cloud Changing the Security Market – Report.)
Government regulations and compliance, such as the upcoming General Data Protection Regulation (GDPR) rules for the European Union, are making enterprises think more about how to protect data that's in the cloud. (See IBM Targets Data Governance as Europe Eyes More Privacy.)
In the Hexa report, enterprises spent about $287 million on email and web security, as well as cloud identity and access management, in 2016 as a way to provide a high level of safety for data.
The growing concerns about malware and ransomware, including the recent Petya and WannaCry attacks that caused havoc, especially within some large pharmaceutical firms, has also got firms thinking more about cloud security, especially data loss prevention, according to the report. (See Petya Ransomware Takes the World by Storm.)
Keep up with the latest enterprise cloud news and insights. Sign up for the weekly Enterprise Cloud News newsletter. Not surprisingly, however, the banking, financial services and insurance industry is spending the most of cloud security: about $266 million in the last year. IT and the telecommunications sector came up second. North America is the biggest geographical region for cloud security, which is worth about $582 million. The Hexa report also detailed the top vendors in cloud security, which include Trend Micro, Cisco, CA Technologies, Fortinet, IBM, Symantec, Intel, Sophos and Panda Security. Related posts:
Juniper Secures Cloud-Native Apps Cisco Beefs Up Security, Management for Spark Collaboration Rackspace Wants to Encrypt Customer Data in the Cloud — Scott Ferguson, Editor, Enterprise Cloud News. Follow him on Twitter @sferguson_LR.
Subscribe and receive the latest news from the industry.
Join 62,000+ members. Yes it's completely free.
You May Also Like
---