Is NFV Headed for a Cliff?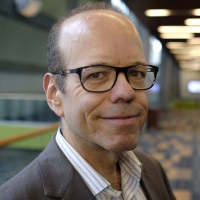 8/7/2019

Comment (13)

NFV critics have an ally in Neil McRae, BT Group's chief architect. The UK telco recently went with a containerized architecture built on Canonical OpenStack with Ubuntu Linux for its 5G network. The network will start on NFV, but get past NFV to a containerized architecture. "The way I look at VNFs -- and probably many of my colleagues won't agree with me but I don't really care -- I don't think it's the future," McRae told Light Reading late last month.
"With cloud-native microservices, you get true scalability, true CICD [continuous integration and continuous delivery], a true pipeline of being able to deploy features, a true way of really changing from a rack-and-stack model to a cloud expansion model." Cloud-native, containerized architecture is required "in a world where the demands on the network are continually increasing," McRae said.
Caroline Chappell, lead analyst for Analysis Mason's Digital Infrastructure Strategies research program, is also skeptical of NFV's current direction. But she sees a way out, if carriers move network functions to the public cloud, or a platform which fully abstracts network functions from the underlying infrastructure.
Operators already tried to build their own public clouds in the 2000s and early 2010s, competing with Amazon and other hypercloud providers, and failed. "One by one they've been exiting from that market. They've proven they can't build public cloud," Chappell says.
Verizon bought cloud provider Terremark for $1.4 billion in 2011, to become an enterprise cloud powerhouse, and sold the company to IBM six years later, after selling its data centers to Equinix for $3.6 billion.
CenturyLink tried something similar when it bought Savvis in 2011 for $2.5 billion. That acquisition hasn't made CenturyLink a cloud powerhouse, any more than Terremark did for Verizon.
And AT&T launched its cloud compute service, Synaptic Compute as a Service, 10 years ago, following the launch of hosting and storage services and the acquisition of USInternetworking in 2006. AT&T became yet another telco that failed to make its mark in the public cloud.
Now, telcos are looking to NFV to essentially create their own network clouds, which is even more difficult than commodity public clouds, Chappell says. For example, running a disaggregated, virtualized RAN will require 20 different chipsets; how can carriers be sure they're landing the right virtualized function on the right chipset? Likewise, many edge cases will require GPUs rather than CPUs.
The complexity that CNTT is seeking to simplify -- 60 different reference implementations -- is there for a reason, Chappell says. Operator choices of NFVI component vendor, such as NIC card vendor, virtualization supplier and even different versions and configurations from the same vendor can affect VNF performance.
"If you don't have the freedom to make hardware and software choices, where do you get the opportunity to benefit from technology improvements and differentiation?" Chappell says.
She adds, "There is an inherent contradiction in standardizing a reference architecture and also talking about innovation in the same breath."
Instead, telcos may want to consider building a shared, common network cloud, with size, automation and scale to rival AWS or Amazon, Chappell said. However, she added, that could encounter regulatory or antitrust issues.
Or maybe not. Operators, regulators and industry watchers are starting to talk about a need for US operators to share 5G networks. Operators are already sharing networks elsewhere in the world. Why not share network cloud platforms as well?
Alternately, operators could simply migrate VNFs to AWS, Azure or some other commodity cloud platform, Chappell says. "Treat the cloud platform as a modern-day Windows or Linux. It's the modern equivalent of an operating system," she says. Making sure the right workload runs on the right hardware is difficult, but it's a problem that the public cloud providers have solved.
"At what point do operators call it a day and say this is not us, this is not our core business," she says.
Addressing today's problems
Beth Cohen, Verizon cloud technology strategist, acknowledges that cloud is the future. But NFV and CNTT simplification efforts address today's problems.
"I'm a practical person," says Cohen, who has taken a leadership role in CNTT. "What gets me excited about the CNTT effort is that it addresses some real life practical problems that I have personally experienced. That's attractive to me as an operator. I wasn't able to go to my vendors and say to them we have bought into this model, if you want to work with us, start with the model."
She adds, "The intention is to get to the point where we will have developed not only the reference model and reference architectures, but also a method for validation -- test use cases that we can validate against. We are planning to use OPNFV and their resources to create that validation process." Operators and vendors are all trying to solve that problem.
Carriers will still have to do internal testing, but OPNFV validation will give them a head start. "If we can cut out 10 percent of the testing we do, because it's done by OPNFV, that saves everybody a whole lot of time and resources," Cohen says.
Cohen says she believes cloud-native architecture advocates are expecting telcos to move too fast.
"I love cloud native. I think it's great," she says. "But we're taking baby steps here. If you talk to cloud native guys, they say we'll be 100% cloud native in six months. As a telecom, nobody does anything in six months."
— Mitch Wagner




Executive Editor, Light Reading

(13) |